Weekly supply, logistics, procurement & tech roundup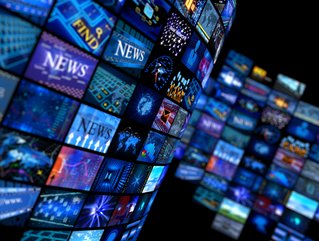 Accenture on ESG procurement divide; Walmart in drone delivery to 4mn US households; Accenture probes value chain resilience; Plan for future -McKinsey
Global turmoil leaves firms exposed to ESG risk, says LRQA
On the most recent Supply Chain Digital Show on LinkedIn, we spoke with Paul Butcher, CEO of LRQA, one of the world's leading global assurance providers. Below is an edited version of that interview.
Collaboration 'is key to sustainable supplier onboarding'
Five minutes with James Butcher, CEO of Supply Pilot, a supplier collaboration platform and consultancy provider for retailers, brands and large manufacturers.
Weekly global logistics news & views round-up
DPD's all-electric service to 10 UK towns; Indian logistics giant Delhivery patents addressing solution; Drewry predicts return to normal freight rates.
Walmart to roll out drone delivery to 4mn US households
Capgemini enterprise transformation expert Brandon Rael says automation is future of last-mile but that drone tech not ready for widespread adoption.
Accenture finds ESG divide between CEOs & procurement
Procurement teams may be on the front line of the corporate sustainability drive yet the function is not being equipped with the strategy, expertise, tools and incentives to deliver on net zero goals, according to a new report from Accenture.
How CoEvolution robotics software runs warehouse automation
Robotics specialist CoEvolution on how multi-robot orchestration software is helping to deliver efficient and flexible logistics in the warehouses of China.
Firms 'over-reached on sustainability targets' - Bain report
Nearly a third of organisations globally failed to meet their net zero carbon emissions targets for 2020, research from Bain & Company suggests.
Accenture supply heads probe value chain resilience
Accenture's Maria Rey-Marston & Stephane Crosnier say best way to achieve supply resilience is real-time dynamic visibility, with people at its heart.
McKinsey report urges firms to avoid ad hoc supply fixes
As supply chain upheaval shows little sign of abating, McKinsey is urging organisations to ditch out-moded and short-term strategies, and focus on proactive management, with a view to building long-term resilience.