Weekly news round-up across supply, logistics & procurement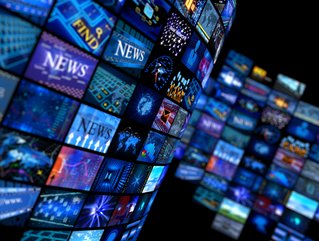 CIPS chief in supply cash-flow warning; Women do better in large firms - Gartner; Accenture Euro chief's Ukraine advice; Dell supply head's green goals
Visibility, tracking & planning among 10 boons of supply IoT
Asset tracking, value chain visibility, and stronger supplier relations among top 10 benefits of Internet of Things (IoT) use in modern supply chains.
Global land, sea and air logistics news round-up
Global logistics IoT spend 'will top $32bn by 2032'; UN $10mn grant for explosion-hit Port of Beirut; Costa Rica ransomware attack causes ports chaos.
Comfort zones the enemy of sustainability - CIPS economist
A top economist has warned procurement and supply chain teams they risk letting sustainability targets slip if they fail to break free from comfortable, unchallenging operational behaviours.
Women in supply fare better in large firms - Gartner report
In 2022, women account for 19% of C-level positions in the average supply chain organization - up from 15% in 2021 - according to a survey by Gartner Supply Chain Practice.
What can be done to avert food catastrophe foreseen by UN?
UN's Antonio Guterres warns Ukraine war is causing global food supply crisis, but problem is compounded by rail logistics and poor food supply chains.
Pay suppliers on time, CIPS CEO Harrison urges big business
Too many large businesses are holding back on paying suppliers, forcing some out of business, warns the CEO of global professional supply chain and procurement body, CIPS.
Accenture Euro ops chief offers Ukraine supply chain advice
One of Accenture's top European analysts has urged businesses to limit the impact of the war in Ukraine on supply chains by focusing on operations that offset the effect of sanctions, and also by minimising the affect of the conflict on people and talent.
Why today 3PL providers are 'perfect supply partners'
CartonCloud CEO Vincent Fletcher on why third-party logistics (3PL) providers have never been more vital for firms needing to adapt to unpredictability.
SMBs 'are investing heavily in safeguarding supply chains
Pushkar Mukewar is CEO of digital cross-border trade finance platform, Drip Capital, & says SMBs are investing heavily in strategies to safeguard supply.
Dell supply chief Kevin Brown has sustainability in sights
As Head of Supply Chain at Dell Technologies, Kevin Brown is helping to lead the multinational technology company into a greener future.