Live webinar: Plugging cost leaks in your supply chain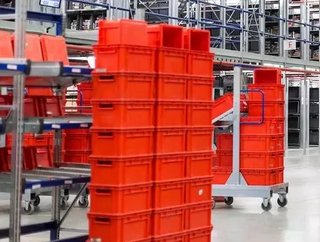 Join experts from HERE Technologies and Sigfox for a live webinar hosted by Supply Chain Digital on end-to-end visibility in the supply chain...
Supply Chain Digital magazine is hosting a live webinar on Tuesday 29 September at 3pm (London) entitled Plugging cost leaks in your supply chain with end-to-end visibility. The webinar is free to attend and will also be available to view as a recording.
The webinar will tackle the problem of returnable industrial packaging (RIPs) being lost or stolen, with up to 10 percent of trolleys, containers and cages each year going missing. 
As well as the significant direct costs of replacing the returnable packaging, there is also the potential damage to your business reputation.
In this session, attendees will hear how leading global organisations have turned this cost leak into cost savings, and how real-time insight and end-to-end visibility can improve efficiency in your supply chain.
Peter Kueth, Senior Product Marketing Manager at HERE Technolgies, and Andrea Muller, Lead Product Manager - IoT Data at Sigfox, will discuss the smart wireless tracking and location technology that makes this all possible.