Wax Digital: We need to do more to raise awareness of modern slavery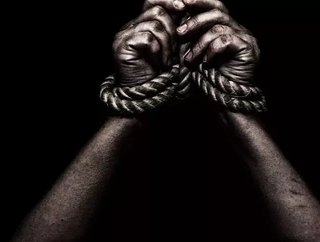 When you hear the term 'modern slavery', what image does it conjure up? Is it a picture of people in chains, having their freedom stripped away from...
When you hear the term 'modern slavery', what image does it conjure up? Is it a picture of people in chains, having their freedom stripped away from them and being forced to work against their will?
Modern slavery, in almost all its forms, is far less visible than that age-old trope. In fact, slavery in the UK is rife – it's just you don't see it when going about your day - and the statistics back this up.
According to figures from the National Crime Agency (NCA), approximately 13,000 people are slaves in the UK. But leading charity Anti-Slavery suggests that figure is much higher, with their estimates placing the figure at just over 100,000.
Here just a few examples of where modern slavery exists in the UK:
Catching chickens in squalid conditions
One high profile case that came to light a few years ago involved the use of scores of Lithuanian migrants, lured to the UK on the promise of a better life. The migrants were used as chicken catchers and egg collectors, and claimed they were victims of violence, being debt-bonded on immediate arrival in the UK, deprived of food, sleep and basic accommodation. They were also forced to urinate and defecate into carrier bags as they worked.
Eventually, the case was settled for over £1 million in compensation after a high court ruling found the employers to be guilty of failing to pay the minimum wage, making unlawful deductions from their pay and failing to provide adequate provision to eat, drink and rest. Supermarkets, such as Sainsbury's, Waitrose and others immediately boycotted the supplier because of the way it treated their staff.
Washing cars for below minimum wage
Hand car washes (HCW) have exploded in popularity in the UK. Government research estimates that there are between 10,000 and 20,000 across the nation and have replaced thousands of the automated car washing machines previously seen on petrol forecourts. As their popularity soars, reports of their business practices have drawn attention.
Once again, as with the previous example, illicit HCWs take advantage of vulnerable people, with most slaves hailing from Eastern European countries and those based in the Balkans.
While most of these car washes are perfectly legitimate businesses, there are some that are not. It is difficult to put a figure on the exact number of hand car washes that use slaves, however, if a car wash charges £5 or less for a job, the economics simply don't add up. It would be impossible according to research submitted to the environmental audit committee (EAC) for a HCW to turn a profit at £5 a job, with the typical staff and supplies required to run the business.
The Clewer Initiative has created a smartphone app, to help you report illicit HCWS. So far, the organisation has passed on thousands of suspected cases onto the authorities.
Making beds for £20 a week
Modern slavery isn't just isolated to chickens and car washes. A high-profile case from February 2016, saw a bed manufacturing business in Dewsbury employ large numbers of Hungarian workers, who according to police had no contracts, no rights and were exploited terribly.
The victims were working over 60-hour weeks, for as little as £20, as well as being forced to live in squalid living conditions. Their accommodation comprised of being crammed into multi-occupancy rooms and threatened with violence if they complained.
The bed manufacturer supplied its products to leading high street department stores, but their ethical audits failed to spot that their supplier was employing the slaves and that they were being subjected to such horrific abuse.
SEE ALSO: 
Fighting modern slavery
Fighting slavery is an extremely challenging process. It's difficult to spot because most people who are in slavery are under duress and are usually reluctant to identify as a victim. But there are things you can do, and we've produced a list of tactics your organisation could consider:
1 – Check your supply chain in detail
By far, the most effective tool at our disposal to fight modern slavery is carefully monitoring and acting within our supply chains. Supply chains are often complex and difficult to analyse but it is imperative that you take a close look at them, find out exactly where all your goods and services come from, what organisations are responsible for doing and how they produce the raw materials or services that you ultimately sell or use.
Only once you've gathered all this information can you put together a plan of action detailing how you intend to fight modern slavery. It could involve issuing your suppliers with a clear checklist, detailing the areas in their operations where you need evidence of how they are mitigating modern slavery in their supply chains.
2 – Comply with The Modern Slavery Act 2015
The UK government passed laws in March 2015 to tackle modern slavery in the UK. Any business with a turnover exceeding £36 million, must produce a slavery and human trafficking statement. In this document, businesses must report on their supply chains; policies on modern slavery and human trafficking; identify risk of modern slavery and steps taken to mitigate that risk; staff training and capacity to tackle modern slavery and human trafficking.
3 – Consider trying to raise awareness yourself
One way to fight modern slavery is to raise awareness of the practice. Many people won't have heard of the examples we've mentioned in this article, so perhaps hold an awareness session internally to discuss it openly with your colleagues.
It was frustrating to discover that 62% of employees know nothing about the Modern Slavery Act 2015, and only 20% could say that their employer has a modern slavery statement. We recently surveyed over 500 people to assess awareness and understanding of modern slavery and it's clear that businesses need to take more responsibility in the fight against it. Only by raising awareness can we contribute to the fight to end the practice for good.
Daniel Ball is a Business Development Director at Wax Digital, a Manchester-based supplier of eProcurement solutions to Enterprise and Midsize businesses.