Walmart, 3M, Western Digital: How to Optimise Supply Chains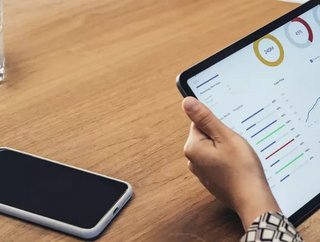 IIoT and data analytics will revolutionise supply chains—if done right. Here are five steps to properly execute a big data project
Smart supply chains will outperform their counterparts. Sensors enable digital tracking, factory data highlights overlooked risks, and accurate predictive analytics help you act for the future. One US automaker estimated that by implementing IIoT (Industrial Internet of Things) and big data analytics, it saved more than US$2bn in operational costs over five years. But in order to execute a data project, you should follow these five steps along the way. 
Combine Internal and External Sources of Data 
Say no to data silos. Part of what makes data analytics so essential is that they reveal hidden patterns in your supply chain—which factory procedures cause backups, which suppliers consistently fall through on urgent deliveries, and which merchandise always runs out of stock. It also keeps this information in one centralised place, so that even teams located on opposite ends of the world can access it with ease. 
Walmart, for example, uses an app that lets its store managers view real-time sales information and adjust their inventory orders. By having their fingers on the pulse of what's going on, they can mitigate the risk of goods running out of stock. 
Share Data with Your Suppliers
Since nobody's invented mind reading as of yet, the next best option is sharing your stores of data. When 3M worked with one of its largest chemical suppliers to view each other's data, the manufacturer was able to see and understand how much capacity it had available, while the chemical supplier could view how much 3M purchased and thus predict its future needs. This builds trust, of course, but most importantly, it builds resilience. 
Determine Barriers to Success
Sometimes, however, the most effective way to improve your operations is to get rid of delays and bottlenecks. Data can help you identify sources of wasted energy, time, and money. Faulty model on the line? Repeat offenders? If you can determine which machines slow your supply chain down or which ports consistently shut down due to COVID violations, you can switch your allegiance. 
Predict System Risks 
Data can also help us sort through the complex chain of events that leads to system failure. Western Digital, for instance, analysed their disk drive machines and found patterns in which equipment parts failed. They could then quickly take those parts out of production and improve specific machines on their supply chain. 
Collaborate with Policymakers 
Finally, RFID (radio-frequency identification) and other sensor technologies can help you certify certain products as organic, fair-trade, or compliant with human rights and labour laws. You can prove that your goods track back to specific farms and provide data on soil properties. England is actually excellent at this part—in 2018, its Food Standards Agency even used blockchain to track product quality and origin. 
When all's said and done, investing in data is well worth the cost. But the above steps are worth contemplating. Said Seth Page, Leader of Strategic Partnerships at ThroughPut: 'Data may be "the new oil", but if not refined properly through analysis, and not put into the right tank for action by domain experts, then it's never going to propel the motors of corporate innovation forward'. 
Hear, hear. Smart supply chains are the future—but to get there, you need a strong data strategy.