Vizibl recognised as a 'Cool Vendor' in Gartner's list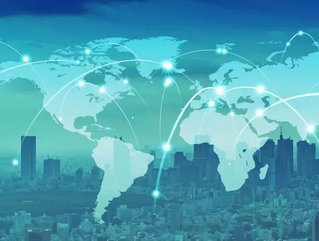 Vizibl has been named in Gartner's list of "Cool Vendors in Sourcing Technology...
Gartner's Cool Vendor research is aimed at recognising interesting, new and innovative vendors, products and services. In the report, it is explained that "there is a large number of vendors with highly fragmented offerings and different applications for managing suppliers. This makes it difficult for organisations to create an impactful shortlist, especially for emerging technology solutions. Chief Procurement Officers can use this Cool Vendors research to improve their group's capabilities to drive better collaboration and business decisions."
The report continues 'Supplier management initiatives are often broad, and many organisations have no clear definition of what they want to achieve with a technology solution. This is partially caused by the lack of verification of solution claims and carefulness of not considering emerging technologies earlier in the process.'
Commenting on the report, Mark Perera, Founder and CEO, Vizibl, said: "We are delighted to be recognised as a Cool Vendor. We pride ourselves on delivering technology that drives collaboration and innovation that delivers 'procurement with a purpose' and supply chain solutions to the market. We are committed to disrupting the way that organisations work with their suppliers as we drive companies towards a more resilient and sustainable way to buy the goods and services they need."
Gartner subscribers can view the Cool Vendors in Sourcing Technology .
The news follows Vizibl's recent announcement which saw the launch of a new sustainability solution at its inaugural COLLABORATE Summit. Vizibl Sustainability supplements the Vizibl supplier collaboration platform and allows companies to understand better and track their performance and that of their suppliers against their sustainability goals.
Perera added: "Right now, society and business have been forced into a very different modus operandi. The long-term consequences of COVID-19 are not clear as the readjustment continues, yet for supplier collaboration, the pandemic has clearly demonstrated the imperative for streamlining supplier ecosystems, challenging organisations to think differently about how they collaborate and how they must change direction at a moment's notice.
"Likewise, it has put the spotlight on sustainability. Therefore, not only must supplier strategies now support wider business goals, but organisations must also demonstrate that they – and their supplier ecosystem – consider the Environmental, Social and Governance (ESG) impact on their operations and society as a whole, both now and in the future."