Visibility, tracking & planning among 10 boons of supply IoT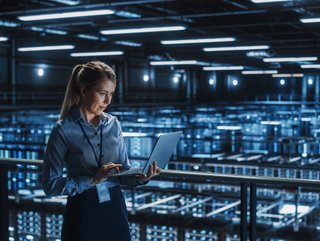 Asset tracking, value chain visibility, and stronger supplier relations among top 10 benefits of Internet of Things (IoT) use in modern supply chains
Top 10 IoT uses in supply chain: 10. Regulatory compliance
In highly regulated sectors, such as food and pharma, products are transported under controlled temperature ranges and within specified time frames. Manufacturers and distributors have to provide proof of compliance. A failure to do so can cause high-value shipments to be held up, or even seized by the authorities for investigation. An IoT and blockchain-based framework is able to provide proof of regulatory compliance. This combination of blockchain and IoT also allows suppliers to create 'smart contracts', guaranteeing the flow of reliable information across the supply chain.

Top 10 IoT uses in supply chain: 9. Connected fleets
IoT can improve the management of fleets of cars, trucks, ships, and autonomous vehicles. Having connected fleets allows businesses to have greater visibility into their supply chain. It also reduces transportation costs, increasing fleet efficiency, and improves customer service, by ensuring timely deliveries.
Top 10 IoT uses in supply chain: 8. Customer support
IoT devices and sensors are integrated with apps to generate data to improve field service, customer support and end-user training. An example might be a field worker who - instead of having to call a help desk when a piece of equipment fails- can deploy IoT solutions that enable them to identify a given issue, and remedy it. This reduces downtime and customer-support costs and increases user productivity. It also also businesses to gather real-time data about asset performance and reliability, which in turn is used to improve their design.

Top 10 IoT uses in supply chain: 7. Predictive maintenance
One area in which the IoT helps supply chain is predictive maintenance. As with most things, this is not a new idea. Today's predictive maintenance has its roots in supervisory control and data acquisition (SCADA) - a control-system architecture formed of computers, networked-data communications and graphical user interfaces for high-level supervision of machines and processes, for assets either in situ or in remote locations. Using IoT, it's now possible to exert fine control over individual assets, wherever they might be. An electric motor on a piece of machinery in the desert, for example.

Top 10 IoT uses in supply chain: 6. Prescriptive maintenance
Some businesses are taking predictive maintenance to the next level, using IoT tech to help drive something called 'prescriptive maintenance. The energy and chemical sectors use prescriptive maintenance tech most heavily, because of the vast environmental differences in which they operate. An oil company might have two identical assets - one tucked away inside a factory in a constant environment, and the other exposed to the elements on an oil rig. Such assets will perform differently and prescriptive maintenance cycles can be created to take environmental conditions into account.

Top 10 IoT uses in supply chain: 5. Global finance
Cross-border transactions are a feature of many supply chains and these can cause delays, as they involve multiple parties, international payments, local banking regulations, and lots of bureaucracy. Problems like duplicate invoices can cause big delays in clearing payments, and IoT and blockchain are able to speed up the movement of goods across borders, and in a way that prevents fraud, through a so-called 'distributed ledger' that cannot be manipulated. With blockchain-powered 'smart con
Top 10 IoT uses in supply chain: 4. Supplier relations
Supply chain management (SCM) is built on cooperation and collaboration between an organisation and vendors in its value chain. IoT data allows businesses to change strategy quickly by modifying production schedules, and identifying under-performing vendors that might be costing them money or exposing them to ESG risk. IoT gives firms the ability to analyse how vendors are handling both supplies and products once they are manufactured. Higher quality goods mean improved relations with customers, and a higher level of customer retention.

Top 10 IoT uses in supply chain: 3. Real-time visibility
IoT devices can track the status of goods as they move through ever-more complex supply chains, and ensure all parties are able to access data in real time, track status, prepare for shipping and carry out transactions. All of this can be done via a combination of IoT and blockchain. In many cases, such information is also combined with third-party data sources, allowing organisations to react quickly to unexpected supply chain events, such as extreme weather events, geopolitical instability or sudden dips in customer demand.

Top 10 IoT uses in supply chain: 2. Inventory planning
Businesses want to sell as much as possible, but without oversaturating the market. In the past, it was enough to study the past in order to predict the future. No longer. Now IoT sensors collect data on usage and buying patterns, giving manufacturers and retailers the ability to craft plans that are based on real-time consumption patterns. Inventory can be tracked at the click of a button, and advanced analytics used to unearth trends and patterns that can render manufacturing schedules more efficient.

Top 10 IoT uses in supply chain: 1. Asset tracking
In the past, asset-heavy sectors such as manufacturing, energy and pharma have struggled with damaging factors such as delayed product deliveries, theft and lost and damaged goods. In many instances, IoT devices and sensors now replace asset-tracking methods like barcodes, and can identify points of delay, allowing for contingency planning and alternative routes. Organisations also use such sensors to harvest environmental data, such as the temperature at which a product is stored, how long it spent in transit, and when it was sold. This helps companies with quality control, efficiency and forecasting.