VIDEO: How MasterCard plan to turn $200bn transport fares into mobile payments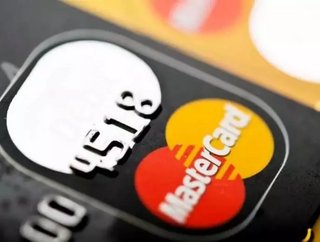 Follow @SamJermy and @SupplyChainD on Twitter.At Mobile World Congress, MasterCard announced a global partnership withCubic Transportation Systems, a le...
Follow @SamJermy and @SupplyChainD on Twitter.
At Mobile World Congress, MasterCard announced a global partnership with Cubic Transportation Systems, a leading provider for smart city solutions across North America, Europe, Middle East and Asia-Pacific. The alliance is designed to help the millions of daily commuters around the world experience faster, more convenient and personalised ways to get around, tapping into the power of their mobile devices.
With more than half of the world's population already living in cities, many transportation systems have reached capacity. Transportation authorities are looking for ways to better manage existing demand and create investments in new infrastructure. The penetration of smart devices is opening up new opportunities for service operators to connect with transportation users before, during and after a journey and in turn provide a more tailored and efficient experience.
By combining MasterCard's leadership in everyday payments and loyalty management with Cubic's "NextCity" platform the partners aim to develop solutions that:
Provide individual travellers with real-time guidance on their mobile devices on the smartest way to travel, offering fare incentives if the system becomes congested or overcrowded.
Enable transportation operators to offer flexible pricing based on system demand.
Offer retailers at and around transportation hubs ways to alert travellers to personalized offers and rewards on the go.
As part of the agreement, MasterPass, MasterCard's secure digital payment service, will be integrated with Cubic's NextWave ticketing and journey planning app.
The partnership will help accelerate the conversion of the currently $200 billion cash payments into digital payments, saving operators cost for cash-handling and speeding up through-put. By introducing globally interoperable payment solutions for urban transportation systems, traveling between cities will become much easier, with no need to carry multiple tickets.
Will Judge, Head of Urban Mobility, MasterCard Enterprise Partnerships, said: "MasterCard and Cubic, both lead members in the Smart Cities Council, share a vision to improve quality of life for everyday citizens in cities and help authorities to better manage population growth and urban development.
"Combining our expertise and reach allows us to ultimately drive greater value and make consumers' lives easier and more enjoyable as they travel around and between connected cities."
Currently, MasterCard and Cubic are working together in cities such as Chicago and London. In London, just four months after the launch of contactless payments, more than half a million journeys a day on underground trains and buses are paid by a contactless bank card or mobile device, growing 10 percent each week.
Matt Cole, Executive Vice President, strategy and business development of Cubic Transportation Systems, said: "Partnering with MasterCard elevates the offerings within our NextWave mobile solution to a new level, and strengthens our NextCity story to demonstrate to urban centers everywhere how serious we are about addressing their transportation challenges."
Find a complete list of MasterCard's news announcements from Mobile World Congress in its Digital Press Kit and follow us @MasterCardNews @SupplyChainD  #WhatsNext to join the conversation.
MasterCard is a technology company in the global payments industry. We operate the world's fastest payments processing network, connecting consumers, financial institutions, merchants, governments and businesses in more than 210 countries and territories.
For more information about Cubic, see the companies websites at http://www.cubic.com and www.mastercard.com