'Vendor bloat' leaves global businesses facing ESG time-bomb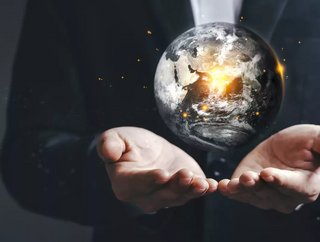 The risk of ESG violations in the supply chain increase, as multinationals use ever-more vendors to keep pandemic-hit supply chains moving
Multinational businesses battling to overcome over-heated supply chains by scaling up their network of vendors could be facing an environmental, social and governance (ESG) time-bomb, a Reuters enterprise expert has warned.
Where ESG requirements in supply chains were once 'nice to have' they are increasingly 'must have', writes Nadya Britton, a tax and enterprise expert with the Thompson Reuters Foundation.
She warns that industries from retail to oil are required not only to look after the bottom line for shareholders but also to be mindful of the needs of customers, employees, and members of the communities in which their business operates.
But, Britton writes, such ESG goals are becoming more difficult with businesses using an ever-expanding network of vendors to keep supply chains fluid in the face of continuing disruption arising from the pandemic.
She notes that some businesses are managing to keep their supply-chain networks from bloating by manufacturing the parts that are in short supply themselves. E-car maker Telsa is cited as an example: Tesla is making its own computer-car microprocessors to circumvent the global chips shortage. 
More supply chain vendors means more ESG risk
But Britton points, out that most companies lack the will or way to make component parts for products they would normally get from a parts maker. Instead, they are scaling up their vendor networks.
This, Britton says, is exposing such businesses to increased risk, because even under normal circumstances it's the supply chain that is likely to fall foul of ESG issues, such as depletion of natural resources, human rights abuses and corruption. With more vendors than ever involved in keeping global supply chains moving, keeping tabs on such ESG issues is becoming more difficult for large organisations.
With many governments having already passed ESG legislation, the pressure on businesses to maintain a 'clean' supply chain has never been greater. Since 2019, the European Union has passed two ESG-related regulations on disclosure and tax, and the British government is set to follow suit.
Supply chain transparency 'a must'
Britton writes: "Businesses must have transparency in their supply chain. It is no longer acceptable to simply say, "I had no idea'."
She offers companies guidance on how they might balance supply chain challenges with the need to satisfy ESG goals. This includes:
Creating ESG metrics for suppliers. Few companies can monitor every supply chain vendor, especially if new vendors are urgently needed to meet supply shortages. Britton suggests businesses refer to the

Supply Chain Reource Co-operative's Management Index

to determine what metrics should be used.

Supply chain mapping. Mapping allows companies to react quickly when a supplier is facing an issue but it can also reveal ESG weak points in a supply chain that may go otherwise undetected in an audit.

Contractual clarity. Businesses should use language in contracts with supply chain vendors that spells out the company's ESG goals and what is expected of its vendors, and that any violation will result in contract termination. 
Britton concludes: "As more is expected of global businesses from investors, customers, employees and others, companies are now judged and rated on how well the company meets the needs of the planet. Be it protecting the environment or striving for social justice, global companies today are being called to play a larger role than just providing a product or service."