USDA & FDA Improve Strength Of The Food Supply Chain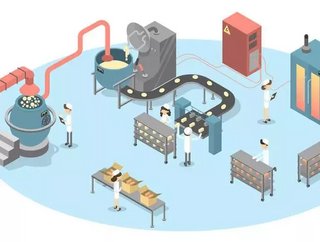 The U.S. Department of Agriculture and the U.S. Food and Drug Administration have been working tirelessly in response to COVID-19 to improve access to t...
The U.S. Department of Agriculture and the U.S. Food and Drug Administration have been working tirelessly in response to COVID-19 to improve access to the food supply chain.
The USDA and FDA announced a Memorandum of Understanding (MOU) yesterday to help prevent FDA-regulated food facilities, such as processing and packaging plants, from interruptions. This MOU has been signed between the USDA and the FDA as the organisations carry out Executive Order 13197, signed by President Donald Trump.
Fruit and vegetable processing plants are protected under this new agreement. This is a crucial decision, as harvesting season approaches its peak. Many of the fruits and vegetables produced in the U.S. will be frozen or canned in the coming weeks and months, which would be difficult to do with no workers manning the factories. 
The MOU means the two agencies can work together to determine where the USDA can work its authority under the Defense Protocol Act (DPA) across domestic food facilities, and facilities that fall under the jurisdiction of the FDA.
The FDA will continue its collaborative efforts to work with regulators at both state and local levels, but will take further action under the DPA should it need to, in a bid to ensure the food supply chain experiences no disruptions or shortages. Partners from every level and stakeholders will be in discussions in a number of sectors to ensure that workers are safe whilst operations resume.
Executive Order 13197 was signed on April 28th, 2020, by President Trump, in response to the outbreak of the COVID-19 pandemic. The order gave the Secretary of Agriculture power to utilise the DPA to ensure food supply chain operations across the country continue. As per the MOU, the FDA will monitor supply for resources not covered by the jurisdiction of the USDA, to prevent disruptions at FDA facilities. 
Supply chain disruption has continued to impact factories, farms, and grocery stores along the food supply chain since the coronavirus hit the United States, with a number of facilities temporarily shutting down production due to outbreaks. 
The steps taken by the FDA and USDA will ensure that these disruptions do not continue, with food shortages and a lack of availability in a number of essential products impacting consumers across the country. 
Ensuring worker safety as operations continue, and risk management, must be the priority for the USDA and the FDA, with many facilities a hotspot for transmission. To protect workers, the FDA and USDA have ensured that information and resources are easily and readily available at any given time. The agencies are also working with facilities, farms, the CDC, OSHA, and more officials to ensure the correct measures are implemented to mitigate the risk of COVID-19 being spread.