US Air Force combines with SIMBA Chain in 3D printing drive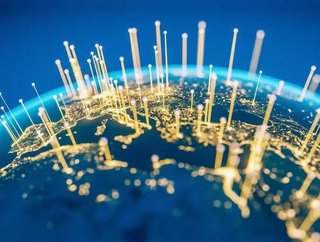 The US Air Force has collaborated withSIMBA Chain to accelerate its additive manufacturingdrive in the field and in the United States. The SIMBA Chain...
The US Air Force has collaborated with SIMBA Chain to accelerate its additive manufacturing drive in the field and in the United States.
The SIMBA Chain is set to play a critical role in allowing the Air Force to leverage a complex supply chain that will see the organisation equip and repair forward-deployed forces. With the importance of keeping information secure online a top priority at the Air Force, long value chains are believed to be the biggest security issue in the manufacturing industry with the Fourth Industrial Revolution in mind.
In order to monitor distributed manufacturing in the field, the Blockchain Approach for Supply Chain Additive Manufacturing Parts (BASECAMP) project will enable the SIMBA Chain platform to develop a prototype that replicates a blockchain approach for the registration and tracking of 3D printing during its lifespan. It is expected that the Air Force's BASECAMP project will be able to centralise additive manufacturing in the battlefield while ensuring the integrity of data is preserved. With trust and reliability at the forefront of thoughts, the SIMBA Chain is utilising Microsoft Azure which will enable key support when operating in the field.
SEE ALSO:
The SIMBA Chain is set to provide a simplification layer for blockchain developers to introduce complex, security-focused solutions such as BASECAMP. Blockchain is considered the optimum application of choice due to its decentralised nature. Through the software, third parties won't be able to tamper with repairs to vehicles as additive manufacturing plans can be transmitted to forwarded forces without being tracked by unwanted surveillance.
SIMBA Chain was founded in 2017 following the result of a grant awarded by the Defence Advanced Research Projects Agency (DARPA) to the University of Notre Dame Centre for Research Computing and ITAMCO in order to create a secure messaging and transaction service for the US military. Through SIMBA Chain's cloud-based, Smart Contract-as-a-service (SCaaS), it enables its developers, users, government and enterprises to develop and introduce blockchain apps for iOS, Android and the web.