UPS Invests In New Facility To Support COVID-19 Vaccines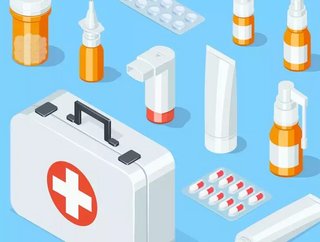 UPS has invested in a number of new facility expansions to its healthcare-dedicated warehouse and distribution network in key global markets...
A new GDP-compliant space will be opening in Central and Eastern Europe, in addition to a cold chain space opening near the UPS Worldport facility in Louisville. Up to 1.5mn sq. ft. of cGMP distribution space is being set aside for coronavirus-related shipments by UPS, along with a new facility in Shanghai.
"UPS Healthcare continues to build out a global distribution infrastructure that demonstrates our commitment to the healthcare industry," said Wes Wheeler, UPS Healthcare president.
"We will continue to innovate and expand our quality systems throughout our expanded network to further support more complex pharmaceutical and lab testing requirements."
The company is building a new 2-8 degrees Celsius cooler space, and minus 20-80 degrees freezer space in its new GMP facility in Louisville. UPS Healthcare will also expand its GDP facility space in Hungary, and GMP space in the UK through its subsidiary Polar Speed. Here, 20,000 patients will be served at a dispensing pharmacy.
"More of our customers are turning to UPS Healthcare to meet their complex demands for critical products," said Wheeler. "Our network and logistics expertise make us second to no one, and we will continue to be market leaders as we deliver on our commitment to 'Quality Focused. Patient Driven.' service."
UPS gets involved with vaccination-testing companies once testing moves from phase one to phase two. Infected patients are tested in phase two, with around three companies currently working at this phase in the development of a coronavirus vaccination.
The company gets involved in the vaccine supply chain by helping manufacturers move the active ingredient from supplier locations to factories, where the liquid is then placed in vials, they are then packaged and shipped around to dosage sites around the country.
"Our next priority will be to pivot from there to commercial distribution," Wheeler said. "And many of these vaccines will be shipped and stored in sub-frozen conditions, maybes as low as minus 80 degrees [Celsius]."
To date, UPS has helped to arrange more than 200 charter flights from China, and has brought in 5,000 tons of personal protective equipment (PPE) to the United States. The Louisville location owned by UPS is being used by the National Stockpile to store essential goods.