Unlocking predictive maintenance's potential take partnerships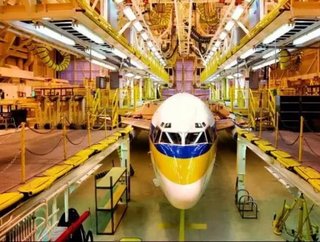 What if an aircraft part could tell you ahead of time that it needs service or replacement before its regularly scheduled preventive maintenance time? W...
What if an aircraft part could tell you ahead of time that it needs service or replacement before its regularly scheduled preventive maintenance time? Well, it can… with predictive maintenance based on constant monitoring of operating conditions, activities and events. Predictive maintenance in aviation offers the promise of higher levels of reliability and safety while reducing waste and unnecessary aircraft on ground (AOG) downtime. But it can only deliver maximum benefits when there is a true partnership between an MRO and an airline's operations, engineering and technical departments.
Preventive To Predictive—The Path Forward
Preventive maintenance, a common industry practice for two decades, is based on a stringent requirement to repair or replace parts and systems before they fail to assure an aircraft's safe, continued operation. It relies on engineering data and operational experience to determine the appropriate point in time to make the repairs—such as replace a part after 5,000 flight hours because studies indicate reliability can't be assured after that point.
While preventive maintenance in aviation is largely responsible for the outstanding safety and reliability of today's aircraft fleet, its effectiveness is limited by the backward-looking nature of the analyses. Based on history and statistics, the practice is, in truth, a large step removed from the realities of everyday operational usage. Each aircraft and system is subject to its own set of conditions and experience, yet a preventive maintenance schedule is based on averages. Due to the variability of actual experience, some good parts are replaced too soon, while others may fail before the prescribed replacement schedule.
In contrast, predictive maintenance in aviation identifies a part's risk of failure through analysis of actual operational data. It's firmly embedded in the specific use and experience of aircraft and systems, and takes advantage of sophisticated analytics to identify risk and recommend appropriate preventive actions. It can also allow for a more optimised operation of a component, and expand the on-condition concept to enable the use of less expensive components and parts.
Thanks to an increase in sensor-enabled aircraft—fueled by a decrease in the price of sensors—predictive maintenance is growing in acceptance and use in the aviation industry. A sterling example of the growing influence of Big Data and the Internet of Things (IoT), predictive maintenance leverages these evolving technologies to take proactive maintenance, and the aircraft reliability and safety it offers, to an entirely new level.
The Team Approach
Today's aircraft are loaded with sensors, generating valuable streams—upwards of 100MB of data per flight hour—of real-time performance data according to FLYHT Aerospace Solutions. The key to predictive maintenance is applying analytics to that vast data stream to identify patterns and trends that can direct the maintenance strategy.
Big Data analytics can help identify risk of future failure based on sensor feeds.  But additional context, such as engineering data and past maintenance history—for the part in general and for the specific aircraft—make the analysis much more meaningful. Once the predictions are in hand,  the ecosystem of aircraft builders, operators, maintenance professionals and logistics providers combine to make up a truly effective predictive maintenance program that reaps maximum value.
More data and better analytics allow airlines to have more accurate intelligence on when aircraft or its parts will need service or repair and what types of maintenance issues are likely to arise. Then they have the luxury of time: the ability to schedule the work at a time and place potentially more convenient and more economical than if the repair was required unexpectedly. And since predictive maintenance is more precise than average-based or historically based preventive maintenance schedules, it is more effective. Serviceable parts won't be replaced unnecessarily simply because they meet historical criteria. Sensor data tracks wear, usage and performance for that specific part in that specific airframe.
This increased effectiveness and convenience is only achievable, however, when the aircraft operator and the related predictive maintenance program are tightly integrated with the MRO operation. Experienced MRO partners have the knowledge and skill to control the resource positioning necessary to quickly respond to maintenance requirements, getting the aircraft back into service without delay.
Additionally, the MRO is positioned to respond to the unexpected. Predictive maintenance, no matter how sophisticated, won't identify every potential failure. Parts will still break, and additional repairs will be discovered in the course of scheduled maintenance and inspection, and repairs will be required.  But IoT data, combined with an MRO's own repair and maintenance records, will provide additional information the MRO's team can use to fine-tune the deployment of material and resources for maximum effect.
The more data available to an MRO and the deeper its experience with a broad range of aircraft, the more able it is to reduce the number of unscheduled events and deliver better outcomes. As one of the world's largest independent MROs, AAR has extensive experience with a broad range of aircraft and can leverage its comprehensive knowledge and objective expertise with data as a value-added benefit to airline operators. This can lead to strategies that avoid unscheduled maintenance events and unnecessary spare-parts deliveries, as well as limit part failure and reduce total part costs by replacing components before they cause breakdowns. This mutually beneficial relationship helps an airline fully leverage the benefits of predictive maintenance.
Trust Remains Key
Given the breadth and depth of data necessary to fully reap the benefits of predictive maintenance, it is essential to build strong trust between an MRO and the flight operations, engineering and technical departments of airline partners. This type of relationship is critical, as the airline must provide thorough, accurate and timely data, while the MRO must protect the data's confidentiality while utilising it for mutual benefit. When this team approach is a reality, only then combined organisations can find the right balance between maintenance services, inventory management, parts replacement and cost control. Most importantly, together the team can reduce costs, minimise AOG time, enhance safety and improve aircraft reliability for the benefit of the airline and its suppliers, partners and customers.
Supply Chain Digital's March issue is now live.
Follow @SupplyChainD and @MrNLon on Twitter.
Supply Chain Digital is also on Facebook.
John Holmes is vice president and COO of the Aviation Services division of AAR Corp (NYSE: AIR), a leading aviation support company that serves commercial airline and government customers worldwide. The Aviation Services division Holmes oversees employs approximately 5,000 of AAR's 6,000 people in over 20 countries.