Unlocking the power of data-driven decision making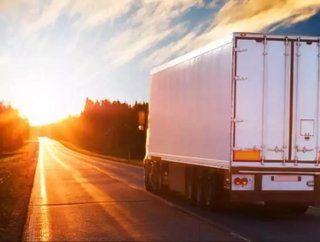 While demand for transport and logistics services is at an all-time high, businesses looking to maintain profitability and achieve business growth must...
While demand for transport and logistics services is at an all-time high, businesses looking to maintain profitability and achieve business growth must negotiate a complex cocktail of market risks. In an industry where margins are being squeezed, and many SMEs face tough competition from their larger counterparts, harnessing the power of data and technology is essential if firms are to make intelligent strategic decisions. Crucially, firms must realise that not all business is good business – identifying the most profitable opportunities and driving efficiencies within their fleet often holds the key to longevity and success.
Keep sight of KPIs
Business leaders should aim to collect and harness data, tracking a set of key performance indicators (KPIs) which span four business critical areas: Operations, sales and marketing, resource management and finance. There are a number of systems available that can improve business' access to data, however, exploring the application of digital accounting software, telematics and customer relationship management (CRM) tools is a good place to start.
From an operational perspective, businesses should aim to gain sight of their own performance and delivery efficiency, as well as utilising live traffic information which can then be fed back to drivers, allowing them to circumvent traffic and avoid congestion. If certain clients are not receiving the highest standard of service, this issue can be addressed by a member of the customer care team and a solution (whether this be new route or delivery schedule) proposed to the client before it negatively affects the working relationship.
Although its use is on the rise, the gathering and analysis of telematics data can prove extremely useful in improving resource management. Knowing exactly how many vehicles are on the road, where, and the manner in which employees are driving (speed, fuel use, braking) allows businesses to calculate truck utilisation, load efficiency and driver safety.
Identify target clients
Industry margins are slim, so with this data in hand, businesses must now move to identify which customers have the potential to maximise profitability. This process should begin by asking one simple question - for my business, what does an ideal client look like?
 An ideal client profile will most likely include information about the timing, location and nature of delivery activities. For example, a firm might calculate that a target customer would require collection from within 50 miles of the depot, involve the delivery of full loads, its products would be stackable, they would provide backloads for collection (so that freight is carried both ways), the delivery point would be within 200 miles and the sales value per route would be in excess of £50,000 per annum. A key factor to consider is which potential clients might require a wider range of services offered by the business; spanning haulage, warehousing and logistics and air and sea freight services.
As well as logistical qualities, other subjective characteristics should also be examined. The nature of the client relationship is key, so businesses should be sought that provide accurate information, communicate their needs well and have scope for future growth. In addition, credit checks should be completed, and preference given to customers who pay on time – failure to do so could dent cash flow and significantly impair financial performance.
Once the target client blueprint has been completed, businesses can then rank their current customer base using these pre-agreed criteria, and collate this information with current profitability levels. Profitable client relationships which offer scope for future growth should be nurtured, while those that are not turning a profit should be examined – either the delivery schedule or fee structure should be amended, or if this is not possible, a replacement customer sought. It is important that business leaders detach turnover and profit, seeking business opportunities on suitability rather than size.
Although market conditions within the transport and logistics industry remain challenging, businesses that use data to make key business decisions can take steps to increase profitability, efficiency and growth. By targeting clients that meet a defined set of practical and pragmatic criteria, firms can capitalise on an increased demand for their services and pave the way for a successful future.
Mark Perrin is head of transport and logistics at national accountancy firm of the year, Menzies LLP. The firm recently authored a comprehensive guide into how businesses can unlock the power of data, 
Supply Chain Digital's December issue is now live. 
Follow @SupplyChainD on Twitter.