United Arab's $2billion order for new Hyundai vessels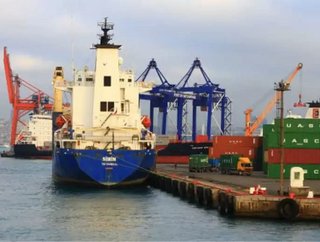 Follow @JosephWilkesWDM A US$2 billion new-build contract for some of the largest and environmentally friendly vessels in the world has just been signe...
A US$2 billion new-build contract for some of the largest and environmentally friendly vessels in the world has just been signed between the United Arab Shipping Company (UASC)  and Hyundai Heavy Industries (HHI).
This deal is in line with UASC's plans for growth and desire to be a forerunner in the changing world of shipping.
The order, the largest in UASC's history, is worth more than US$ 2 billion including all options, and features vessels that will be amongst the largest, most technologically advanced and most environmentally friendly container vessels ever built.
UASC hosted a signing ceremony in Dubai where the contract was signed with HHI for five 18,000 twenty foot equivalent unit vessels (TEU) and five 14,000 TEU vessels. The order includes options for one additional 18,000 TEU vessel and six additional 14,000 TEU vessels.
The contract was signed by Dr Abdul Aziz Al-Ohaly, UASC Board Director, and by OH Kim, HHI President and Chief Operating Officer (CEO).
Al-Ohaly said: "UASC makes history today with its largest ever newbuilding order. This is a critical step for the Company to deliver on its long-term growth objectives. In addition, UASC hopes to set new benchmarks for fuel economy and environmental performance."
The ships HHI will deliver to UASC will use an electronically-controlled main engine to maximize fuel efficiency, and reduce noise, vibrations, and carbon emissions by automatically controlling fuel consumption to suit sailing speed and sea conditions.
Kim said: "Our four decade relationship has witnessed container ship sizes of UASC at Hyundai grow sixteen-fold, in other words from 1,100 TEU to 18,000 TEU!"
UASC operates in more than 200 ports and destinations worldwide.
Also in attendance at the signing were Sheikh Ali Bin Jassim Al Thani, UASC Board Director and Jorn Hinge, UASC President and Chief Executive Officer.
Al Thani said: ""We have looked critically at what it will take to ensure a successful and sustainable future for UASC, and are making significant investments in order to enable the company to achieve its objectives.
"With our previous investment in nine 13,500 TEU vessels, we have successfully established UASC's fleet as one of the youngest and most environmentally friendly in the world. Today's order builds on that foundation and takes UASC's future fleet to the next level."
Hinge added: "With this new order, UASC aims to improve its competitiveness in the key trade lane between Asia and Europe where we plan to deploy the 18,000 TEU vessels.
"Furthermore, we believe UASC will also improve its position in its other key trades through the deployment of the 13,500 and 14,000 TEU vessels.
"In an environment where fuel oil remains the largest cost driver in the industry, our cutting-edge vessel designs have been developed with a clear focus on improving cost efficiency and enhancing environmental friendliness. These vessels will also be the first large container vessels that will be 'LNG (liquefied natural gas) ready' at delivery."
The 14,000 and 18,000 TEU new vessels are scheduled for delivery from late 2014 and from the first half of 2015, respectively.