Unisys a leader in Gartner's Magic Quadrant report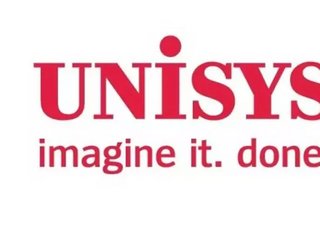 Unisys Corporation today announced that it has been positioned in the "Leaders" quadrant in the Gartner, Inc. 2011 North American Magic Quadr...
Unisys Corporation today announced that it has been positioned in the "Leaders" quadrant in the Gartner, Inc. 2011 North American Magic Quadrant report on Help Desk Outsourcing Services.
According to Gartner, leaders in help desk outsourcing "are performing well, have a clear vision of market direction and are actively building competencies to sustain their leadership positions in the market. All these providers have demonstrated that they have significant help desk outsourcing experience and understand the dynamics needed to deliver help desk services successfully. Experience weighs heavily in the Leaders quadrant. "
In the last 12 months, Unisys help desk personnel have handled an estimated 11 million service contacts for clients worldwide through online and telephone channels.
SEE OTHER TOP STORIES IN THE SUPPLY CHAIN DIGITAL CONTENT NETWORK
Survey says most London SMEs unprepared for Olympics
Air freight avoids serious disruption from ash cloud
Japan's supply chain sees some improvement
Check out June's issue of Supply Chain Digital!
"Today's mobile workers need support anytime and anywhere on a multitude of devices using a seemingly endless number of apps," Bill Bancroft, vice president and general manager, IT Outsourcing Global Operations of Unisys said. "This is especially important as organizations increasingly rely on consumer technology for mission-critical processes. To meet their needs, Unisys has invested in creating next-generation help desk services that combine Web-based channels with traditional telephone support.
"This approach enables us to improve the experience for our clients' end users while lowering the cost of service delivery. We are pleased to be recognized in this latest Magic Quadrant report."
Unisys professionals provide end-user services from 19 managed services centers worldwide. The Unisys centers are uniformly certified to the leading international management standards: ISO/IEC 20000 for IT service, ISO/IEC 27001 for information security and ISO 9001 for service quality.
About the Magic Quadrant
The Magic Quadrant is a graphical representation of a marketplace at and for a specific time period. It depicts Gartner's analysis of how certain vendors measure against criteria for that marketplace, as defined by Gartner.
About Unisys
Unisys is a worldwide information technology company. Unisys provides a portfolio of IT services, software, and technology that solves critical problems for clients. With approximately 23,000 employees, Unisys serves commercial organizations and government agencies throughout the world.
To provide these services and solutions, Unisys brings together offerings and capabilities in outsourcing services, systems integration and consulting services, infrastructure services, maintenance services, and high-end server technology.
Edited by Kevin Scarpati