Unilever Introduces New Measures To Fight Climate Change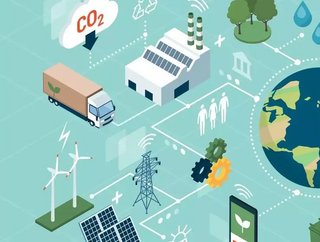 Unilever has announced its intentions to achieve net-zero emissions from all of its products by 2039, the company announced this week...
The company is doing this as part of its commitment to "improve the health of the planet by taking even more decisive action to fight climate change, and protect and regenerate nature, to preserve resources for future generations."
The net-zero emissions target will include the entire product lifecycle, beginning with how materials are sourced and working all the way through, right up to the point of sale of products within the stores they are sold in.
"While the world is dealing with the devastating effects of the Covid-19 pandemic, and grappling with serious issues of inequality, we can't let ourselves forget that the climate crisis is still a threat to all of us," said Alan Jope, Unilever CEO, in a statement.
"Climate change, nature degradation, biodiversity decline, water scarcity – all these issues are interconnected, and we must address them all simultaneously," Jope added.
"In doing so, we must also recognize that the climate crisis is not only an environmental emergency; it also has a terrible impact on lives and livelihoods. We, therefore, have a responsibility to help tackle the crisis: as a business, and through direct action by our brands."
A new Climate and Nature fund has been created by the company to help address the issues it faces in the supply chain. The fund, which will receive €1bn, will be used over the next 10 years on programs such as landscape restoration, reforestation, carbon sequestration, wildlife protection, and water preservation.
"Our collective responsibility in tackling the climate crisis is to drive an absolute reduction of greenhouse gas emissions, not simply focus on offsetting – and we have the scale and determination to make it happen," said Marc Engel, Unilever Chief Supply Chain Officer.
"But this is not enough. If we want to have a healthy planet long into the future, we must also look after nature: forests, soil biodiversity and water ecosystems.
"In most parts of the world, the economic and social inclusion of farmers and smallholders in sustainable agricultural production is the single most important driver of change for halting deforestation, restoring forests and helping regenerate nature.
In the end, they are the stewards of the land. We must, therefore, empower and work with a new generation of farmers and smallholders in order to make a step change in regenerating nature."
Unilever will also be working closely with farmers to implement protective programs for forests, soil, and biodiversity. It will also increase the work it does with governments and other organisations to improve access to water for communities in regions with limited access to water.