The Ultimate Procurement & Supply Chain Event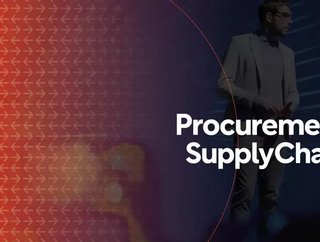 New speakers announced for Procurement & Supply Chain Live, where innovation meets implementation, coming to you live from London in just five weeks' time
From September 28th-30th, network with C-level executives, gain insight from industry pioneers and walk away with actionable insights that accelerate your career. By the end of the week, we promise you'll have the skills to solve the world's most pressing supply chain and procurement challenges. 
The three-day show is an essential deep dive into the industry, with influential speakers sharing insights and strategies from their organisations, group roundtable discussions, and fireside chats. Whether you attend virtually or in person, you'll strategise how to cope with global disruption, learn from industry leaders, and walk away with tips, tactics, and tangible connections. 
Meet the Speakers 
Ryan Nied
Commercial Transformation Director, Global Procurement at bp
Ryan Nied is a seasoned Global Procurement leader with 23 years of experience in industry-leading organisations across multiple sectors, including food, beverage, CPG, energy and consulting. His core expertise is building capabilities in procurement strategy and stakeholder engagement practices that raise the profile of the function as a critical business partner. 
In his current role, Nied leads category strategy and supply transformation initiatives in bp's $6B+ digital and talent portfolio of spends. His current priorities include developing Procurement talent in a new 'agile at scale' company culture, embedding sustainable procurement practices and building partnerships with suppliers to drive bp's digital transformation.
Andy Hancock
Global Vice President – Centre of Excellence, SAP Digital Supply Chain at SAP
Andy Hancock is a Global Vice President of the Centre of Excellence within SAP Digital Supply Chain. Using his background in Human Computer Interaction, Enterprise Mobility and Industry Expertise, Hancock merges a strong technical foundation, a passion for solving problems, and real world situations encountered during his 14-year tenure at SAP to fulfill his role as a trusted advisor for leading global brands. Having worked in more than 40 countries and experienced a vast array of cultures, Hancock knows the importance of operating efficiently at the point of performance and the fundamentals of getting the right information at the right time to make that informed decision.
Georg Rösch
VP Product Management Direct, Jaggaer Austria
Georg Rösch has been responsible for product management at Jaggaer since 2013. Together with his team, he is successfully working on the content and quality development of the Jaggaer Direct software solution. Prior to that, he was in charge of product development for more than 10 years. As an expert for SRM, supplier evaluation, master data management, audit management and supplier management, he implemented more than 50 projects, among others at Dürr, Sick, Windmöller & Hölscher and Mahle.
How to Attend
In a COVID-disrupted era, we know that the majority of people would rather avoid travelling for events─why take the risk, right? In response to the continued disruption, BizClik Media Group has decided that Procurement & Supply Chain LIVE will offer the best of both worlds through hybrid accessibility. That means you and your peers can attend the event in person or virtually ─ with no disadvantages for people who choose not to make the trip to the Tobacco Dock venue. 
In-Person
Procurement & Supply Chain LIVE will be held at the Tobacco Dock in London, an industry-leading venue that is renowned for delivering world-class events. For attendees' peace of mind, the venue is working to the government-endorsed AEV All Secure Framework, alongside mia's AIM Secure and 'Good to Go' accreditation, they will ensure that we achieve a COVID-secure environment to facilitate all of your networking needs. 
Virtually
Our physical venue is both historic and stunning, but it has no bearing on the information that you and your peers can gain from the event. You can still absorb it all, interact with other attendees, and enjoy the conference experience on your alternative, virtual platform. 
The platform will feature live feeds from all of the stages, as well as virtual networking areas. So, if you want to avoid travel, it's not a problem! You can still get involved and enjoy the entire experience from the comfort of your own home.