Ukraine supply news: pallets, poultry, eggs, coal and oils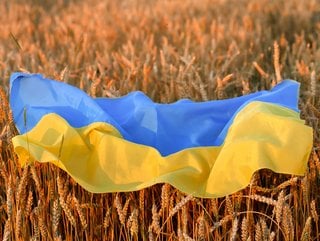 Wooden pallet shortage begins to squeeze supply chains across Europe; poultry & eggs running short; EC bans Russia coal imports; sunflower oil runs dry
Ukraine war supply problems: Wooden pallets
Across Europe, countries import most of their wooden pallets, or the materials to make them, from three countries: Ukraine, Russia and Belarus.
The war in Ukraine, combined with retaliatory Western sanctions against Russia and its ally Belarus, has effectively eliminated that entire source of supply.
Now companies face a rise in pallet prices, and shortages of a product that's essential to supply chains, as it allows businesses to stack goods and transport them efficiently with reduced loading time.
In 2021, Ukraine exported 2.7 million cubic metres of lumber, a significant part of which was used for the production of wooden pallets and packaging, destined for in France, Germany, Italy, the Netherlands and Poland. Ukraine also produced and exported to an estimated 15 million pallets to nations throughout Europe
The wooden pallet and packaging markets in Estonia, Germany and Finland will also be massively hit by the sudden loss of 7.6 million cubic metres of lumber imports from the Russian Federation and Belarus.
Marshall White, Professor Emeritus Packaging Systems and Design,at Virginia Tech told Euronews Next: "There's a phrase: 'Pallets move the world,' and it's true. Without pallets, supply chains will grind to a halt, shipping one box at a time, which is the way we things before World War One, when the pallet started to be introduced in the supply chains."
He adds: "Pallets are the critical interface between products and all the equipment that moves it, including shipping, trucks and forklifts."
Ukraine war supply problems: Poultry and eggs
Ukraine is one of the largest chicken exporters to the EU, which normally imports between 1,000-1,500 tonnes of fresh and frozen chicken every week - around 15% of all EU chicken imports.
Ukraine poultry producers say Russian forces have targeted food production facilities and warehouses, as it looks to undermine the food security of Ukraine.
Many EU countries are now sourcing extra volumes of chicken from Poland - one of the largest poultry producers in the EU - at a price premium.
Egg supplies have also been badly hit by the war. Ukraine produced 16.2 billion eggs in 2020, more than the 15.7 billion produced in France, which is the EU's largest egg producer.
Ukraine has in recent years been the EU's main egg supplier, accounting for about half of the imports, ahead of the United States.
Middle Eastern countries that bought Ukrainian eggs before the war are attempting to find replacement supplies in Europe.
Ukraine war supply problems: Sunflower and rapeseed oil
Russia and Ukraine are responsible for 70-80% of global sunflower oil. As nations begin to run out of supplies they are turning to alternative oils, such as rapeseed oil.
In the UK, sunflower oil supplies have almost vanished, forcing potato chip companies to switch to alternative oils.
The price of sunflower oil in the UK has risen to $5,000 per 1,000 litres, up from around £900 in December, and it is a similar story in other countries.

The rise in demand for rapeseed oil has also caused prices to rise, even though supplies of rapeseed are secure. The price of rapeseed oil is now around £2,000 per 1,000 litres, up from around £300 in December.
Ukraine war supply problems: Coal
The European Union (EU) has banned imports of Russian coal. The ban will take effect from mid-August, EU sources told Reuters.
The phase-out of EU imports of Russian coal is the cornerstone measure in a fifth package of sanctions against Russia that the European Commission (EC) proposed, following civilian killings in the Ukrainian town of Bucha
Currently, supplies of oil and gas - which represent far bigger imports from Moscow - remain unaffected.
Ukraine war supply problems: World trade levels
World trade in March fell by nearly 3% as a result of the war in Ukraine - with Russia's import and export levels falling off a cliff.
According to the leading German economic body, the Kiel Institute for the World Economy, the war has resulted in a staggering decline in trade for Russia, with exports shrinking by 5% and imports by nearly 10%.
"The sanctions imposed by the West are clearly having an effect, and the Russian population is facing an increasingly scarce supply of goods from abroad," said Vincent Stamer, Head of Kiel Trade Indicator.
He added: "Europe's companies and shipping lines are obviously restricting transport by sea. The same is likely true for trade via the more important road transport, which explains the sharp decline in Russia's imports."