UK Supply Chains At Risk Due To COVID-19 Quarantine Rules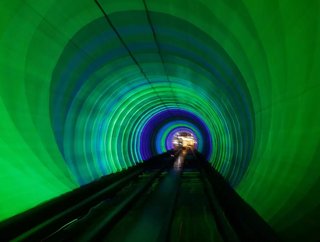 The chief of Getlink, Jacques Gounon, has warned that new COVID-19 quarantine measures in place for travelers to the UK is "fraught with problems...
The rules state that every new arrival into the UK must self-isolate for 14 days upon arrival. Arrivals from planes, ferries, and trains will receive addresses, with rule-breakers being punished by fines if they are found to have broken isolation measures. Home Secretary Priti Patel has said the laws were designed "to prevent a second wave" of coronavirus.
Gounon has accused the UK's Home Office of "limited consultation and departmental intransigence" in a letter written over the weekend. It goes on to state that the situation "puts a serious risk on the efficiency of operations at the Channel Tunnel, a vital link in the Great British supply chain."
The Channel Tunnel and its staff are already under significant amounts of pressure, with half of the organisation's workforce currently on the UK government's COVID-19 furlough scheme. The Home Office currently requires each member of staff to "spend hours every day filling in 27 screens for each of up to eight daily crossings for the channel."
The new rules will also require emergency response crews to stop and complete forms on their way to incidents. Gounon's letter details why he believes none of this action should be necessary under the terms of the treaty established in 1986. Staff working for the Channel Tunnel operate on both sides of the border, instead of working in one country or the other.
He said: "We hold the data about them and their shuttle missions that is required by the Home Office". This is information that can reportedly be supplied from elsewhere, but the Home Office refuse to accept it unless the individuals provide it "every time they cross".
"In essence, the Home Office needs data, we have that data and are happy to share it but the department is fixated on that data coming from a different source and so refuses our solution".
The manufacturing and travel industries have voiced concerns over the rules that have been implemented, with fears that the isolation period will deter visitors from entering the country and will put jobs at risk. The manufacturing industry fears that a decreased number of flights will restrict imports and exports, having a knock-on effect for the freight industry, and in turn, hampering the recovery of some business.