Top tips for dealing with product recalls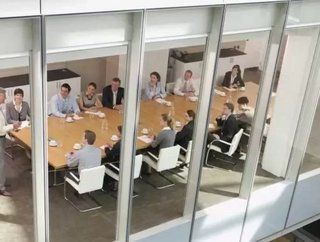 Retrieving products during a recall demands precision at every stage in the process. The recall of a product in any industry sector, whether to protect...
Retrieving products during a recall demands precision at every stage in the process.
The recall of a product in any industry sector, whether to protect customers, a brand or to gather intelligence, can have a devastating impact on a company, its finances and its reputation. Managed well, the result can underline a company's commitment to its customers and their safety. So the process doesn't just have to be fast, it also has to be precise.
Recalls are often in the news with consumer products and food retrievals regularly hitting headlines. But according to the latest Stericycle Recall Index, it is recalls in the automotive sector that have been rising quarter by quarter, and in Q2 2016 reached record highs.    
If a complaint or an acknowledged problem with a product forces the manufacturer to initiate its removal from the supply chain, a proactive product retrieval plan can assist every link in the recall process from the manufacturer through to distribution, retail and ultimately the consumer. There are several factors that should be considered in a recall, whether it is a simple case of collecting a product from a customer's home or removing thousands of units from retail stores, or indeed any other point along the supply chain.
1.     Speed

If a problem with a product comes to light and it is clear that it will necessitate a response from the manufacturer, retrieving products from the market as quickly as possible is essential. Any delay and there is the potential to expose manufacturers and retailers to possible legal action and brand damage. It is at the start of the recall that the manufacturer, or an outsourced field team, has to outline the product retrieval plan to every stage in the supply chain. This may mean disrupting day-to-day operations, while retrieval logistics are coordinated.
2.     Accuracy

A company's image and reputation are often on the line, so accurately retrieving all affected products is vital for the long-term integrity of the brand. If products remain on shelves, in the warehouse or in homes, a company's liability increases along with the risk of regulatory or legal action and brand damage. To prevent non-affected products from the same manufacturer also being wiped from shelves, the field team could visit distributors and retailers in person to ensure the focus is only on the affected product.
3. Chain of custody
While navigating potentially complex regulations it is important to account for all products and maintain the integrity of a product for additional testing and analysis.  This means that the product's journey must be meticulously documented, not only for potential legal issues but to maintain consumer trust in the brand. This requires a high level of attention to reverse logistics, and a strict chain of custody to properly document, execute and complete a retrieval event. It is important for companies not to get so caught up in the physical logistics of a product retrieval that they forget about documenting the entire process.
4. Efficiency and Effectiveness

Product recalls usually happen without warning so it's difficult for companies to fully prepare in advance. With a complex supply and distribution chain, it may not be financially feasible to hire full-time staff to manage a recall and tempting to put internal resources onto the process. But this may backfire because taking staff away from their normal work interrupts day-to-day business and can delay the retrieval process, resulting in higher costs. Third-party solution providers who focus on retrievals are an alternative and often more efficient method of implementing a recall.
5.     Scalability

The pressure on companies if they are handling a recall can be intense and it can require action to be taken anywhere in the world. Any contingency planning should focus on the ability to scale operations to manage the process, even if that means looking for help from a specialist company. An important part of preparation is building in the flexibility to handle any type of event anywhere in the world at a moment's notice.
6.     Quality

A recall means that the reputation of a brand is already at risk. To protect the integrity of the brand, manufacturers and retailers must ensure that any customer facing communication represents the brand in the right way. It's important to maintain the highest quality standards and document every step of the process, from transporting and storing products with a secure chain of command, to handling subsequent product testing or product recalls in a regulatory compliant manner.
Farzad Henareh is VP Europe at Stericycle
Supply Chain Digital's September issue is now live. 
Follow @SupplyChainD on Twitter.
Supply Chain Digital is also on Facebook.