Top tips to build a robust supply chain
By Pete Groushko, Head of Technology Product sales at Computacenter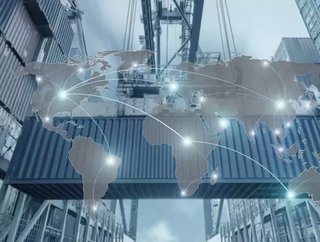 All businesses need to ensure its goods and services are procured at the lowest cost and meet the company's needs in terms of timely delivery, quantit...
All businesses need to ensure its goods and services are procured at the lowest cost and meet the company's needs in terms of timely delivery, quantity, quality, and location.
This is essential in not only providing the best customer experience, but also in ensuring you stay on top of your competitors, as consistency in the supply chain is key. However, the supply chain management world is constantly evolving and it is key to keep pace with both market expectations as well as opportunities.
Choosing and procuring the right technology is just the beginning of the variety of challenges that are present when managing and securing an IT supply chain. Organisations need to ensure effective asset management configuration and deployment are continuing to take shape, while maintaining technology standards and continuity of supply. 
See Also:
Here are some top tips in managing and creating a robust and effective supply chain, with experience and advice from the largest FTSE listed British IT service provider with over a 30-year heritage in IT and information enablement.
Be clear on expectation and deliverables
Many organisations will issue identical performance indicators and market assessment techniques on all engagements they have, irrespective of the technology being purchased or outcome desired by the business.
This is a detrimental approach as nuances and subject matter expertise are unable to be imparted by the partner that could potentially save money, time or actually mitigate risk.
Truly assess each engagement and accurately as well as realistically assess the desired outcomes/output that you wish to achieve, in comparison to work loads and true capabilities of workforces and systems.
Continuity of supply is a key
Once a technology and partner has been chosen, securely imparting knowledge, forecasts and effectively bringing together the thinking processes behind the relationship can allow the collation of business requirements to be brought together under one banner.
This actually enables safe "buffers" to be held within the relationship and commercial agreement, which allows minimal financial impact as well as ensuring that there is robustness in the availability of products or services.
Assess if a "nuance" on a standard or requirement is a business necessity or a "nice to have"
When developing an effective supply chain, product development and cost per product plays an integral role in the speed and robustness of development. By working closely in tandem with partners you can collaboratively assess if it is possible to utilise an off the peg product or if be-spoke product tailoring is needed.
If personalisation is desired then the ability to stock is reduced. Organisations are looking at standard offerings to allow more flexibility in the routes to source, as well as having less concern over return management processes, partner stock holding and even buying base specifications and upgrading via configuration.
Make the delivery an actual experience as well as operations ready
Highly skilled engineers that are burdened with doing menial or entry level elements of configuration, within IT, or more broadly in the supply chain can be a true waste of resource and therefore cost to businesses.
As such, more and more organisations are looking to see what can be done by a partner before delivery, effectively sharing resources.
From an end user perspective, this could be exemplified as the integration of a customer image and delivery within a unique case that has the packaging removed, streamlining the process.
From a differing perspective, this in theory saves highly skilled, security cleared engineers from wielding Stanley knives to remove packaging by using Rack and Roll integration services.
Choice is good as long as it is controlled
By offering any form of choice to your business, suppliers and customer it allows an organisation to not to be held to ransom by one product line, service provider or market base.
Therefore, insuring there is a pipeline, roster and budget available for the flexible integration of service providers, products and resources ensures an organisation can weather the storms that take place in supply chains – competitive actions, demand shifts and fluctuating resource demands.
With these factors in mind, it is your responsibility to ensure that every organisation and stakeholder in the supply chain:
1) Has a defined requirement
What are they buying?
When?
For how long?
Against what timeline?
2) Understands where the product is in its roadmap
When is the optimum time to buy?
Price up, Demand up, Price Down?
3) Makes considerations and preparations for external factors
Currency changes?
Component shortages?
Logistical constraints?
Evolving legislation/regulation?
Political changes?
Flexibility and consideration for all members of the supply chain are two core elements and attributes that a robust and effective supply chain and its members would hold. In a world with a rapidly widening competitor landscape, technological integration and fluctuating political environments ensuring a transparent and mutually beneficial supply chain relationship is a strong route for success.
Clearly there are some undetermined influences that may look to break a robust supply chain, but by ensuring expectations, deliverables and interoperable relationships are understood and trusted by all – the capacity to break the chain is reduced.