Top 10 Trucking Industry Events this Autumn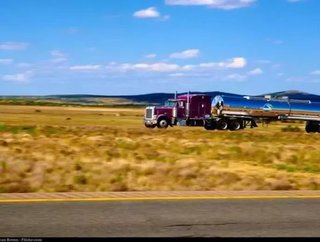 Whether youre a carrier or a freight broker, its crucial to be informed of the latest developments in the industry.As National Truck Driver Appreciation...
Whether you're a carrier or a freight broker, it's crucial to be informed of the latest developments in the industry.
As National Truck Driver Appreciation Week draws to a close, now is the perfect time to plan which important industry events you'll be attending. We've rounded up the best trucking industry events, happening though the end of 2014, to help you stay on top of your business:
10.  The National Industrial Transportation League Conference and TransComp Exposition | November 15-19, Ft. Lauderdale, FL
America's oldest, and largest, freight transportation association, The National Industrial Transportation League has been providing value to members since 1907.
The annual NITL Conference and Expo is a can't-miss event, for carriers and freight brokers who are interested in networking, learning about the latest in shipping and freight, and representing their interests to lawmakers. This year's Keynote Speaker will be Brad Jacobs, CEO of XPO Logistics, speaking about the future of the shipping and freight industry.
9. North American Natural Gas Vehicle Conference and Expo | November 11-14, Kansas City, MO
Sponsored by Natural Gas Vehicles for America, the North American Natural Gas Vehicle Conference and Expo will cover the latest developments in the world of natural-gas-powered vehicles, which are gaining popularity in the search for alternatives to gasoline.
If you depend on natural-gas-powered vehicles to ship your freight, or you're curious about the advantages of natural gas over gasoline, this conference is a must.
8. National Tank Truck Carriers Tank Truck Week | November 10-12, Houston, TX
For anyone who relies on tank trucks for their business, this is the premier industry event of the year.
You'll have a chance to network, discuss the unique challenges of hauling liquid freight, and hear from industry leaders about new innovations in the business. Attendees can also attend seminars about tank truck maintenance, corrosion concerns, and tank truck safety.
7. Used Truck Association Annual Convention | November 5-7, Scottsdale, AZ
The Used Truck Assocation's Annual Convention, in sunny Scottsdale, is a great opportunity to network, and even expand your fleet.
Meet leaders in the business, make connections, and get industry updates at this convention. Along with workshops and guest speakers, the UTA Annual Convention will feature social activities and a vendor expo.
6. The 7th Annual Integer Emissions Summit and Diesel Exhaust Fluid Forum | October 28-30, Chicago, IL
At this conference, develop your strategy for increased fuel efficiency, and learn how to comply with regulations while maximizing your business's potential.
The Integer Emissions Summit and DEF Forum is an opportunity for discussion and debate about how industry leaders and regulatory committees can work together for a cleaner future. In particular, the Diesel Exhaust Fluid Forum is the foremost discussion forum for industry leaders whose businesses depend on diesel fuel.
This is an ideal event for anyone in the industry who wants a front-row seat as emissions standards and regulations are adapted to our changing world.
5. ATA Safety Management Council Safety and Human Resources National Conference and Exhibition | October 28-30, Orlando, FL
At every stage of the shipping process, safety is a top concern. This year's Safety and Human Resources National Conference and Expo, organised by the American Trucking Associations' Safety Management Council, will address safety issues for truckers and other shipping professionals.
According to the ATA's website, this conference "will focus on practical application, real-life re-enactments and peer-to-peer discussion", covering every facet of industry safety.
This conference will be especially interesting for truckers, HR professionals in the trucking industry, and anyone for whom trucker safety is a top priority.
4. Telogis Conference | October 27-29, Dana Point, CA
Telogis bills itself as "The connected vehicle software platform of choice". This conference is for anyone who relies on Telogis, or any other location services software to organise their fleet.
You'll have the opportunity to learn about how the services Telogis offers to help your freight ship smoothly, including platforms that help you keep track of route efficiency and driver behaviour.
3. 2014 Surface Transportation Summit | October 15, Toronto, ON
Just over the border in Toronto, the Annual Surface Transportation Summit will cover all aspects of the shipping and freight industry, from energy efficiency, to regulations, to future growth opportunities.
This conference will offer networking time, plus informational sessions about upcoming trends in the business, freight pricing solutions, and innovations in transportation technology.
2. Sixth International DME Conference | October 7-9, San Diego, CA
Learn more about this fascinating new fuel at the International DME Conference. DME stands for dimethyl ether, a gas that can be liquefied and transported. DME can be derived from renewable resources, as well as fossil fuels, and has many potential applications, including as an automotive fuel.
Be on the forefront of new energy technology, and learn about DME's exciting future at this conference.
1. ATA Management Conference and Exhibition | October 4-7, San Diego, CA
It's not too late to head to sunny San Diego for the ATA's Annual Management Conference and Exhibition. Designed specifically for management professionals in the trucking and freight industries, this conference offers unparalleled networking opportunities, and some exciting perks.
This year's conference asks trucking management professionals: "How will energy production impact your fleet in the coming years?" The discussion is sure to offer illuminating tips for maximising profitability, and adapting and innovating your business into the future.
Huelo Dunn is a regular contributor for the JW Surety Bonds blog. She follows closely the dynamics of the trucking industry and she is an expert in the field of surety bonds and licensing.