Top 10 supply chain automation companies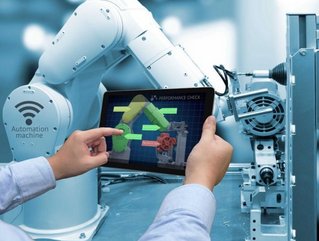 Automation is revolutionising all parts of the supply chain.
Top 10 supply chain hardware and software automation companies and solutions include ABB, DENSO and Microsoft Supply Chain Platform & Cognizant
Automation is revolutionising all parts of the supply chain. The following is a mix of 10 hardware and software organisations who are leading the way in automation across all parts of the supply chain, including manufacturing, logistics and procurement.
Supply chain automation: ABB
ABB is a Swedish-Swiss multinational corporation headquartered in Zürich, Switzerland. ABB's Robotics Division is a pioneer in robotics and digital services, providing innovative solutions for a diverse range of industries, from automotive to electronics to logistics. As one of the world's leading robotics suppliers, ABB has shipped more than 500,000 robot solutions globally and helps customers of all sizes increase productivity, flexibility and simplicity and improve output quality.
Supply chain automation: DENSO
DENSO is a market leader in the small industrial robots segment, with over 120,000 robots installed worldwide. As well as its robotics – which are used heavily in the automotive supply chain – the company helps streamline and automate logistics operations, with its RFID scanners for warehouse management and transport, which can read up to 700 RFID tags per second. This helps avoid inventory surpluses and shortages in warehouses.
Microsoft's recently launched Supply Chain Platform helps with supply chain agility, automation and sustainability. Built on Azure, it helps organisations maximise supply chain data. The solution's Order Management module allows organisations to intelligently orchestrate fulfilment, and automate it with a rules-based system using real-time omnichannel inventory data, AI and machine learning.

Established in 1915 in Kitakyushu, Japan, Yaskawa Electric has transformed from a motor manufacturer to an automation company and now a mechatronics company. Its industrial robots are used in a wide range of industries, including logistics. Its robots add versatility to materials handling and high-value fulfilment automation solutions, such as piece picking and mixed-case palletising.
AWS Supply Chain is a cloud-based application that unifies data, provides ML-powered actionable insights, built-in contextual collaboration, and demand planning. It can be used to integrate robotics and automation technologies into supply chains, to eliminate manual tasks across sourcing, fulfilment and delivery.
Supply chain automation: Cognizant
Cognizant is a leading global professional services company, founded in 1994, in Chennai, India. It specialises in automation and AI to improve customer experiences. Its retail supply chain solutions help clients solve complex value chain problems, using automation to deliver the always-connected service that today's omnichannel shoppers demand.
Supply chain automation: UiPath
Headquartered in New York City, UiPath has development centres across the United States, as well as in Romania, India and Japan. In supply chain, its AI-driven automation solutions help businesses leverage data for planning and forecasting, simplify how, where, and when it procures goods, follows inventory across the supply chain and ensures logistics are streamlined and trackable.
Supply chain automation: SAP IBP
SAP Integrated Business Planning (IBP) is a cloud-based planning solution for analysing, managing and modifying data to help businesses meet logistical challenges. Embedded ML capabilities drive planning accuracy and automation, with the solution leveraging ML capabilities across planning areas such as forecasting and operations. SAP also offers intelligent asset-management solutions, built on AI and machine ML algorithms to analyse sensor data, identify patterns, and forecast potential failures.
Supply chain automation: Basware
Basware has been providing procurement solutions for over 30 years. Its AI solutions can automate many manual procurement processes, such as invoice processing and supplier onboarding.
Other areas of procurement automation include purchase-to-pay and source-to-contract solutions. This allows customers to implement a single, integrated procurement solution that can streamline their entire procurement process.
Supply chain automation: Dataiku
Many top supply chain and logistics organisations – as well as companies with a supply chain or procurement department – use Dataiku. It is a data science, machine learning, and AI platform used for more granular and accurate management. It helps deliver a more efficient supply chain that delivers major cost savings and increased profits.
Dataiku supports a wide range of machine learning and analytic tasks, such as prediction, clustering, time series and image classification.