Top 10 P2P Platforms: Wax Digital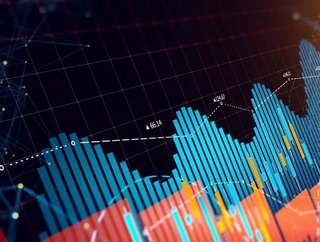 Having featured in the Top 10 P2P Platforms in August's Magazine, Supply Chain Digital takes a closer look at Wax Digital...
Wax Digital is a leading global provider of cloud-based spend management solutions that allow organisations to drive their business forward through enabling best-in-class process efficiency, cost saving opportunities and greater financial control.
The company empowers organisations to work and spend smarter to realise invaluable bottomline savings opportunities. Through Wax Digital, its customers can spend less on the same products and services to minimise overheads by reducing administrative work and eliminating wasteful maverick spend.
Its cost savings solutions are:
Spend analysis - Successful spend strategies revolve around good data, structured processes and insightful analytics. However, trying to make sense of large volumes of data, usually from multiple systems and in multiple languages, is difficult without the right tools. web3 Spend Analysis provides automatic, accurate classification for historical data, empowering procurement to increase savings and boost organisational efficiencies. 
AP automation - Through Medius accounts payable automation software, your AP team can work smarter and more efficiently to eliminate expensive and error-prone manual invoice processing. With intelligent data capture from any document type, your suppliers can keep submitting invoices in the format they prefer to ensure your AP automation project gets maximum adoption and maximum ROI.
E-sourcing - web3 eSourcing provides both online tendering and auction capabilities. Its powerful, highly intuitive toolset can drive best value and optimise strategic sourcing outcomes. Utilising the eSourcing portal, companies can source electronically and remove paper, process time, complexity and manual overhead from supplier negotiations and achieve a consistent process for driving significant savings across both direct and indirect supplier categories.
Wax Digital strives to optimise procurement spend. With e-procurement, it allows customers to streamline, standardise and enhance all aspects of the buying process, from supplier sourcing to invoice settlement which in turn delivers numerous saving opportunities. Wax Digital allows customers to save by aggregating demand, negotiating better terms with suppliers or reducing maverick spend by applying effective control measures and approvals.
The company understands and recognises the challenges procurement teams face. With more than 15 years experience working with a variety of spend-focused organisations, Wax Digital has the expertise to help improve procurement processes, maximise profitability and deliver immediate ROI.