Top 10 global suppliers to the EV market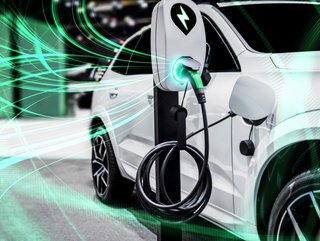 The electric vehicle (EV) market worldwide is worth an estimated US$162 billion, and fuelling this growth is a global network of EV suppliers.
Top suppliers to the global EV market include CATL, DENSO, Bosch, ChargePoint, Samsung SDI, BYD, LG Energy Solutions, SK ON, Panasonic & Shell Recharge
Major automakers are investing heavily in electric vehicle (EV) production, and governments worldwide are also drafting policies and incentives to encourage EV adoption. But as ever, fuelling this growth is the global network of EV suppliers.
Batteries are the heart and soul of EVs, so this list of leading EV suppliers includes the largest players in that market, but we also list major supplier of key EV components such as drivetrains, as well as those who are helping build the charging infrastructure, without which EV adoption cannot be scaled.
EV suppliers: CATL
CATL (Contemporary Amperex Technology Co Limited) is a Chinese company specialising in lithium-ion batteries and energy storage solutions. It provides some of the most sophisticated battery technologies globally and provides EV solutions for mining and construction as well as mainstream transport solutions. The firm is also driving port electrification and is heavily involved in developing EV infrastructure in Asia
EV suppliers: DENSO
DENSO Corporation develops and manufactures various auto parts, including hybrid vehicle components, electric drivetrain components, battery management systems and also charging infrastructure, including charging stations and connectors. It also manufactures thermal management systems, which regulate the temperature of EV components, and heat pumps that optimise EV performance and efficiency.
EV suppliers: Bosch
Bosch is a German multinational engineering and technology company that was established in 1886 and whose specialties include automotive parts, power tools, security systems, home appliances, engineering, electronics, cloud computing, and IoT. Bosch provides electric motors, power electronics, and inverters that are crucial for the propulsion system of electric vehicles. It also supplies control units and software for electric powertrains, for efficient power distribution.

ChargePoint is the largest and most open EV charging network in the world, with more than 20,000 charging locations. It designs and manufactures a variety of charging stations, including wall-mounted units for homes, pedestal chargers for workplaces, and fast charging stations for public locations. ChargePoint works with automakers, utilities, and property owners to expand the charging infrastructure.
The battery development and renewable energy arm of Samsung is a critical player in the EV market. With a 5% market share, the business marks the integration of automotive and technology as it provides customers with batteries for vehicles, as well as other electronic components. It specialises in lithium-ion batteries known for their high energy density, performance and reliability.
EV suppliers: BYD
BYD (Build Your Dreams) is a Chinese multinational that specialises in the development and manufacturing of clean energy and transportation solutions. It's known for producing a range of electric vehicles, including passenger cars, buses, trucks, and even electric forklifts. BYD also manufactures rechargeable batteries, and is seeking to electrify the Asian market. The company now has operations in the US and European markets.
In September 2022, LG Energy Solutions received an order for EV batteries exceeding US$200bn and has become a key business to work with on the mass production of cars. The company offers more than just power solutions, providing the tech to manage battery systems and integrate them into vehicle bodies. LG Energy Solutions has established partnerships with various automotive manufacturers to provide batteries for their EV models.
EV suppliers: SK On
SK On is part of SK Innovation, a South Korean company that develops energy solutions across multiple industries. It is a major supplier of batteries to the EV market, supplying manufacturers such as Hyundai and Kia. The company is also collaborating with other leading manufacturers and expects to grow in areas that support e-mobility, such as battery-as-a-service (BaaS) offerings, as well as designing solutions for energy storage.
Panasonic is a major supplier of EV battery cells and systems. One of its notable partnerships is with Tesla, with whom it collaborates on the development of battery technology for Tesla's vehicles including the Model S, Model 3, Model X, and Model Y. The partnership has been crucial in powering Tesla's EVs and has contributed to their success in the market. The company recently celebrated 40 years of battery leadership across various markets.
Shell became involved in the EV charging business by acquiring GreenLots. Its plan is to roll out 500,000 electric charging stations. Shell Recharge offers EV charging solutions at selected Shell service stations and other locations. Its EV Charging Network software enables utilities, fleets, cities, retailers, auto original equipment manufacturers (OEMs) and workplaces to deploy and manage their own network of smart EV charging stations at scale.