Top 10 Consultancy Companies: EY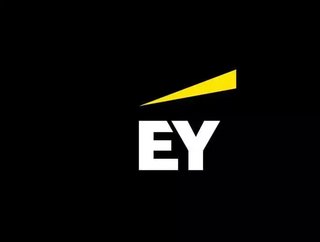 After featuring in Supply Chain Digital's Top 10 Consulting Firms, we take a closer look at EY's services for the supply chain industry. Establishe...
After featuring in Supply Chain Digital's Top 10 Consulting Firms, we take a closer look at EY's services for the supply chain industry.
Established in 1989, with the purpose of 'building a better working world', EY provides its clients with insights and quality services to help build trust and confidence among capital markets and world economies. EY strives to be the 'North Star' to more than 280,00 people in a world that's changing faster than ever. 
"We help digital pioneers fight data piracy; guide governments through cash-flow crises; unlock new medical treatments with data analytics, and pursue high-quality audits to build trust in financial markets and businesses. In other words, working with entrepreneurs, companies, and entire countries to solve their most pressing challenges."
Via its four service lines - assurance, advisory, tax and transaction advisory services - combined with its deep sector knowledge, EY strives to help its clients capitalise on opportunities as well as assess and manage risk to deliver responsible growth. 
"We believe a better working world is one where economic growth is sustainable and inclusive. We work continuously to improve the quality of all of our services, investing in our people and innovation."
Supply chain and operations 
To address the complex issues and opportunities to grow and protect operations within the supply chain industry, EY's supply chain and operations consulting services help to redefine end-to-end supply chain and operations in order to help enterprises meet their objectives and overarching strategies.
EY explains that, historically, companies sold products and services via a linear value chain. However, with supply chains of the future, these new digital ecosystems are creating hybrid forms of corporations and competition, while technology, demographics and government policies are transforming industries like never before. 
With this in mind, EY strives to improve its clients' performance and innovation amidst this transformative time, to radically restructure supply chains and operations.
Supply Chain Reinvention Framework
By harnessing technology such as data analytics, blockchain, machine learning, robotics and artificial intelligence (AI), EY's Supply Chain Reinvention Framework is a suite of solutions for end-to-end supply chain strategies, strategic architecture, operational excellence, and supply chain resilience. 
With this framework, EY aims to help organisations harness the creativity and intelligence of the entire supplier ecosystem, increase collaboration and improve customer experiences.
SEE ALSO:
Supply Chain Smart Maps
By harnessing a supply chain strategic analyser, EY's Supply Chain Smart Maps provides a software platform for supply chain intelligence. With advanced diagnostics, organisations can analyse the entirety of the supply chain to better align with businesses' priorities.
Insights provided by the software include: quantitative analytics, standardising and qualitative performance assessments.
Integrated digital planning
Enabled by the latest technology including AI, machine learning and cloud platforms, EY's integrated digital planning solution takes advantage of EY's experience, assets and technology to align an organisation's planning and decision making at strategic, operational and tactical levels, allowing businesses to react faster to rapid marketplace changes. 
EY's asset support includes: VC Sync, Working Capital Optimization, Cognitive Automation and "Lights Out" Planning.
Supply-side optimisation
With industry leaders viewing digital as an immediate priority in order to reduce costs, drive innovation and improve supply certainty and services, EY's supply-side optimisation solution provides an end-to-end framework to create effective and efficient processes to optimise the supplier portfolio, manage commercial excellence and conduct lights-out operations.
Smart factory
EY smart factory is a people-centric solution, that brings operations strategy, industrial internet of things (IoT), shop floor operational excellence, leading practices and analytics together in order to drive sustainable improvements in performance. 
Digital fulfilment 
Many traditional supply chains suffer from inefficient fulfilment processes when it comes to performance, risk and cost. As a result, EY leverages innovative technology such as automated vehicles, AI equipment and analytics to address the traditional challenges of efficiency, cost, accuracy and speed to market.
For more information on EY's supply chain solutions click here!
Watch our video on the Top 10 Consulting Firms below!
For more information on procurement, supply chain and logistics topics - please take a look at the latest edition of Supply Chain Digital magazine.