Tesla's suppliers facing cost increases 'of up to 30%'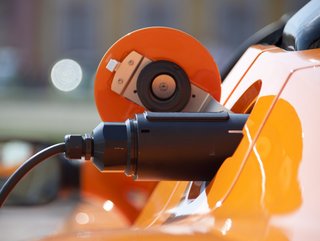 Tesla CEO Musk says in Q1 call that the e-car maker is passing on increased supplier costs to consumers, but that inflation will not hit deliveries
Tesla has said that its suppliers are under "severe cost pressure" and are asking for price rises of up to 30%.
In an investors call, Tesla CEO Elon Musk explained that the cost pressures are resulting from multiple industries competing for a limited supply of rare earth metals, primarily lithium but also nickel and cobalt.
Musk said the company had had no choice but to pass on inflationary costs to the consumer.
"Our prices of vehicles ordered now are really anticipating supplier and logistics cost growth that we're aware of and believe will happen over the next 6 to 12 months," he said.
Tesla CFO Zachary Kirkhorn said that inflationary pressures would not immediately impact production of the company electric cars, because it had negotiated long-term contracts with suppliers. However, he did warn that a number of contracts were directly linked to movements in commodity prices.
Shanghai Covid shutdown hits Tesla lead times
Also damaging are ongoing shutdowns at the company's Shanghai factory, which Musk says has increased lead times and limited production. But he reassured investors that "Giga Shanghai is returning to high production levels, as are its suppliers".
He added: "It's quite an unprecedented situation of raw material movement. We often get very little notice when there's a part shortage coming, and it's kind of a scramble a couple of days before that part is supposed to arrive to figure out how to get it here."
Tesla's Q1 2022 update showed that total revenues had risen by 81% year-on-year, to US$18.8bn. The company's Q1 report stated how it intends to put "significant efforts" into in-house cell production, raw material procurement and supplier diversification.
The report also described Tesla's intention to achieve 50% annual growth in vehicle deliveries.
"The rate of growth will depend on our equipment capacity, operational efficiency and the capacity and stability of the supply chain," the report said. "Our own factories have been running below capacity for several quarters, as supply chain became the main limiting factor, which is likely to continue through the rest of 2022."