Tesco CEO blogs on food waste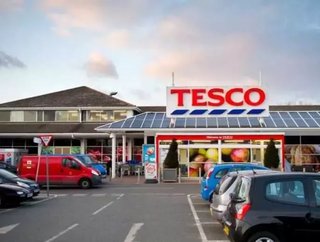 One of the biggest issues supermarkets must face up to is food waste. Its shocking when you look at the numbers. Even though just 1 percent of food was...
One of the biggest issues supermarkets must face up to is food waste. 
It's shocking when you look at the numbers. Even though just 1 percent of food waste is from supermarkets, 55,400 tonnes of food was thrown away at Tesco stores in the past year. About 30,000 tonnes of that could have been eaten. That's equivalent to over 70 million meals. It's simply a huge amount of food.
The fact is there are people up and down the country who are hungry, and could really use the food we throw away. And one day, we want all of that food - all 30,000 tonnes of it – to be turned into those 70 million meals for the people who need it.
FareShare tell us they are facing increased demand for their services and it is constantly expanding its network of charities that provide people with food through homeless shelters, community projects, breakfast clubs and women's refuges.
This is all the more shocking when you take into account the fact that that around 30 percent of food produced for UK customers goes to waste. Around a half is lost on farms and in the supply chain, and a roughly equal amount is thrown away in the home. It's estimated that the average family puts about £700 worth of food in the bin each year, much of it still unopened in its packaging. 1 percent is wasted in retail operations, including our own.
We think we all have a responsibility to cut waste – not just in our own stores, but everywhere. We're already working with our suppliers to cut food waste in the supply chain, working directly with them on ways to use as much of the crop as possible. We've also ended "Buy One, Get One Free" promotions on fruit and veg and are working with the Waste & Resources Action Programme (WRAP) to include 'Love Food Hate Waste' hints and tips on the packaging for many of our fruit and vegetable products.
We're the only UK supermarket to publish data on food waste. But we know that publishing the numbers is just the start and there's much more we need to do to make sure the number we publish keeps going down, year by year.
Last year, not long after I started at Tesco, I visited a number of our stores in Ireland. They were using a clever piece of technology, an app called FoodCloud, which store managers used to alert local charities about unsold food they had at the end of each day. The charities then came and picked the food up, and used it to feed people in need. People who were homeless, the elderly, or people who found themselves in a crisis and couldn't pay the bills.
It was a very simple system, and it worked. And now we've brought together the people behind FoodCloud and our existing charity partner, FareShare to bring it over to the UK. We're starting slowly – it'll be piloted in ten stores around the country at first. That'll give us a chance to iron out any problems and get it right for when we roll it out more widely.
And when we do get it right, thousands of tonnes of food that could have been eaten will no longer go to waste.

It's going to be a challenge and we know we and our partners will learn a lot over the next year. This is a huge project and to make sure others can follow our lead, we're going to share everything we learn to help other supermarkets and businesses who want to redistribute their surplus food too. If you run a charity or community group that would benefit from surplus food from Tesco stores then please register your interest with FareShare FoodCloud here.
We think this has the potential to be the biggest single step we've ever taken to cut food waste, and there's no doubt the benefits could be significant.
Food waste is simply too big and too serious an issue for us to ignore.