Tech 'hampering CSCO decisions', says Gartner Supply Chain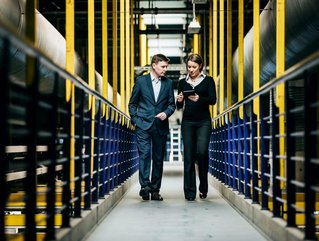 Gartner says the partial view of supply chains that many organisations have means they are missing out on the transformative capabilities of digital tools.
Gartner Supply Chain report shows that 'partial picture' digital solutions are hampering CSCO decision-making
Only a fraction of supply chain operations is captured by current digital models, according to Gartner Supply Chain, who says business outcomes are suffering as a result.
Gartner's research, based on a survey of 600 supply chain decision makers, finds that in most cases supply chain digital models are having no meaningful impact on positive decision outcomes, a phenomenon it dubs a 'digital-to-reality gap'.
Gartner adds that such a partial view of the supply chain means organisations are missing out on the transformative capabilities of digital tools.
The 'digital-to-reality gap' affects so-called 'digital trade-off analysis', which includes things such as what-if analysis, scenario modelling, and simulations. Digital trade-off analysis offers improvements in analytical power and clarity when processes are adhered to and enabled with high-quality data, says Gartner.
Suzie Petrusic, Senior Director Analyst in Gartner's Supply Chain Practice, says that the digital-to-reality gap "is hampering supply chain performance objectives".
Tech investment 'needs support for decision makers'
She adds that little is likely to change unless technology investments are accompanied by support for "cross-functional decision makers who have better visibility into the non-digitised elements of the supply chain".
Petrusic urges chief supply chain officers (CSCOs) to improve strategic decision-making by:
Localising more strategic decisions to a cross-functional level
Digitising the human element of local, cross-functional decision models
Accelerating the digitisation of supply chain's end-to-end processes
The research shows that a greater number of bad decisions are made using digital tradeoff analysis than when it is not used – with Gartner defining good decisions as those "that meet the decision maker's expected supply chain performance and cost outcomes".
More than half of supply chain leaders reliant on digital technology told Gartner they would have arrived at better outcomes without the use of digital models. The decisions in question are spread across sales and operations planning, network design and disruption response.
"The fault is not just with technology itself, but rather with the incomplete picture of the supply chain that these digital tools capture," says Petrusic. "Up to 80% of the actual, on-the-ground processes that these technology investments are meant to be optimising are not even reflected in current digital models."
She adds: "A shift to relying more on a localised approach does not mean the CSCO digital playbook needs to be reinvented but it does suggest that adjustments are needed where localised processes can provide a more realistic picture."
The case for localising supply chain decisions
Gartner says CSCOs are faced with two main options for improving end-to-end visibility and better decision outcomes: global or local.
A global strategy, it says, involves full digitalisation, which typically includes crunching complex end-to-end processes into a digital model. This, says Petrusic, "has thus far eluded supply chain leaders".
Local strategies, meanwhile, are driven by decision makers who benefit from information unavailable to their global counterparts. When they combine this knowledge with the technology available to them, Gartner says they make good decisions 11% more often than their global counterparts.
The Gartner Supply Chain Practice provides actionable, objective insights for supply chain leaders and their teams, so they can respond to disruption and innovate for the future through leading-edge supply chain management practices. Areas it covers includes smart warehouses, supply chain sustainability and supply chain customer enablement.