Sustainability in the supply chain is key for cost saving and efficiency, HSBC report finds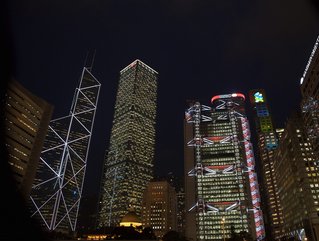 Sustainability is fast becoming a key conversation starter in unlocking greater efficiency and cost savings in the supply chain, a...
Sustainability is fast becoming a key conversation starter in unlocking greater efficiency and cost savings in the supply chain, a new global report has found.
The report: Now, Next and how for Business from HSBC, surveyed 8,650 business decision-makers in 34 global markets and has revealed that for many businesses, becoming more sustainable is beneficial for their bottom line.
"Never has there been a more important time for businesses to play their part in creating a more sustainable future," the report says.
The report found that 81% of companies value ethical and environmental sustainability as important to them and 83% want to be seen as an ethical or environmentally sustainable company. Almost one in five (17%) companies globally plan to increase their emphasis on their ethical and environmental standards. This is higher for companies in emerging market countries (21%) than those in developed markets (15%).
The supply chain proves crucial in this regard, as one in five companies globally (20%) have expressed that they have greater control of their supply chain over the last two years. Close to a third of all businesses (31%) around the world are looking to make sustainable changes to their supply chain, as 37% recognises it as the highest objective behind cost saving (38%) and increasing profits/revenue (36%).
Related stories:
Mondelez International calls for transparency and sustainability in palm oil supply chain
Sustainable fishing supply chain partners with luxury resort Soneva Jani
The Green Supply Chain CITI Index ranks supply chains by sustainability
Cost savings, efficiencies and higher profits are still a key driver for businesses and have become recognised as one of the major drivers of sustainable supply chain changes. 84% of businesses are making ethically or environmentally sustainable changes to their supply chains to enable cost efficiency, while 84% are looking to make changes in order to improve revenue and financial importance.
As to what the changes are? HSBC found that more than a quarter of businesses in both manufacturing and services sectors said that increasing their use of technology was the top change planned for their supply chains (28%).
The top five changes planned for the next five years also include doing business in new markets (24%), increasing focus on strategic suppliers in supply chains (22%), selecting suppliers based in their sustainability practices (20%) and changing to lower cost suppliers (20%).