Supply chain technology roundup: UST, Autostore, UPS, IDC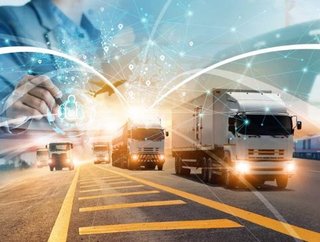 Supply chain technology news roundup
UPS unveils new AI tool to aid EU trade; UST ups AI power of digital transformation solutions; AutoStore launches large-scale ecommerce robot
UPS unveils new AI tool to aid EU trade

UPS customers shipping to the European Union can now use an AI-powered tool to automatically generate customs codes, simplifying doing business with Europe.
The tool analyses the description of a shipment and uses AI and machine learning to give customers the correct Harmonized System (HS) codes needed by European Union authorities.
With the EU accounting for around 15% of the world's trade in goods, UPS's AI tool requires businesses to provide a detailed list of data about their products.
SMEs outside of Europe stand to gain most, says UPS "as they often do not have the time or expertise to quickly determine the right HS codes for their products".
It says the tool will also benefit businesses in the UK, as the EU is the UK's biggest trading partner, accounting for 40% of foreign trade in goods in 2022.
A pilot of the tool was successful, having generating compliant codes for more than 1 million shipments during a test period.
"With the right partner, shipping cross-border can be as simple as shipping in your home country. UPS's solutions help our customers cut costs by reducing customs delays, removing unnecessary fees and putting international shipping within reach of businesses of all sizes," says Stuart Lund, Brokerage District Manager in UPS.

UST increases AI power of digital transformation solutions
Digital transformation solutions company UST has introduced UST AlphaAI to its suite of solutions.
UST says AlphaAI "unlocks new business efficiencies and fosters sustainable transformation", and that it "augment our capabilities by merging academic insights with real-world expertise".
For the release, UST collaborated with AI researchers from top academic institutions, such as the MIT Computer Science
UST Chief Operating Officer Manu Gopinath says: "We believe applying the right AI solutions to the right problems in the right way delivers the best possible business outcomes.
"Our partnerships with leading AI research institutions ensure we remain at the forefront of innovation, which has always enabled us to respond quickly to client needs and build bespoke solutions for clients and partners."
Meanwhile, Dr Adnan Masood, Chief UST AI Architect, says: "By applying the latest advances in AI to our clients' business problems, we can create end-to-end solutions that enhance business outcomes by accelerating change, driving efficiency, and elevating user experiences.
"AlphaAI will elevate our ability to respond to rapidly growing generative AI demands as we continue working to shape the emerging enterprise AI landscape."
IDC paper 'shows AI is boosting value of decision-making'
Fresh research suggests of Fortune 1000 companies finds AI-enabled decision-making is a key factor in value generation.
IDC's paper – 'What Every Executive Needs to Know About AI-Powered Decision Intelligence' – reveals that 75% of senior execs expect to gain significant improvements with investment in decision intelligence initiatives. The research also suggests decision intelligence drove up to 20% improvement across product and service innovation, employee productivity, customer and employee retention, and more, since last fiscal year.
In the paper IDC examines how enterprise decisions are made, and the challenges and opportunities involved in achieving better decision making.
"While today's headlines speculate about potential benefits and the future of AI, our research indicates that leading organisations are using AI, analytics, and data to generate value for their customers, employees, partners, investors, and communities," says Dan Vesset, Group VP, Analytics and Information Management at IDC. "What unites these organisations are clear goals and KPIs to measure them, investments to accelerate decision velocity, and pragmatic use of enabling AI, analytics and data technologies and skills."
The study was commissioned by Aera Technology, a platform that transforms how businesses make and execute decisions.
AutoStore unveils new large-scale ecommerce robot
Leading robotic technology company AutoStore has introduced a new robotic solution designed to address the needs of large-scale ecommerce operations.
The R5 Pro Robot promotes better space usage, higher performance, and reduced total ownership costs for companies running multi-shift operations at scale, the company says. 
Carlos Fernandez, Chief Product Officer at AutoStore, pointed to the growing demand for large, high-throughput systems in the e-commerce sector, and said: "The introduction of the R5 Pro improves both our market position and the value proposition for customers managing very large systems and high-throughput operations, typically characterised by extended operating hours and a substantial robot count.