The supply chain technologies that will solidify the digital supply chain in 2018
By Adam Robinson, Cerasis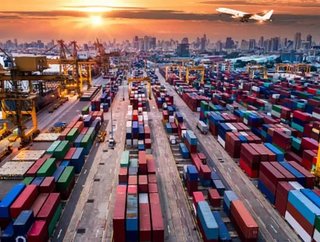 The type and capabilities of supply chain technology is expanding, and technology will only grow more important in effective supply chain management in...
The type and capabilities of supply chain technology is expanding, and technology will only grow more important in effective supply chain management in 2018.
From the increased demand to data-driven decision-making through the industrial Internet of things (IIoT) to the use of cloud-based technologies, supply chain technology will advance light years in the coming months. Supply chain managers and leaders need to understand which technology trends will be the dominant forces of change and continuous improvement in the coming year.
The IIoT Will Be Standardised
According to Amy Wunderlin of Supply & Demand Chain Executive, the use of the IIoT will continue to disrupt standard procedures. However, the IIoT still contains many roadblocks, such as poor integration, difficulty accessing system data, problems leveraging data through analytics systems and more. In addition, how much data can be collected, processed, handled, stored and analysed will add new demands to the supply chain, such as space for servers, increased use of energy and labour hours to manage data.
Moreover, companies are currently working on developing standard best practices for using the IIoT, which should precede the development of regulatory standards through legislation. If anything, the recent repeal of net neutrality indicates supply chain managers will be forced to re-evaluate use of IIoT technologies and develop strategies to overcome potential setbacks that arise from problems with Internet service providers (ISP).
Blockchain Technology Will Emerge in Greater Detail
According to Greg Kefer, writing for Supply Chain Digital, blockchain technology will be another driving force in supply chain management throughout 2018. Blockchain has the potential to provide 100% visibility into all operations, processes and transactions, but actual deployment within existing supply chain systems is not yet possible.
Regardless, blockchain technology will continue to drive additional engagement between IT vendors and chief information officers (CIO) throughout the coming year. In fact, blockchain technology is expected to permeate up to 33% manufacturers and retailers for its use in product tracking within the next three years, according to Supply Chain Dive.
Blockchain technology does have potential problems: the so-called bubble in the value of cryptocurrency. However, the basic premise behind the technology can help ensure compliance with the drug supply chain security act, the food safety and modernisation act and other regulations.
Supply Chain Visibility Becomes an Independent Technology
Aside from the obvious benefits gained in visibility deriving from blockchain technology, the concept of supply chain visibility will become its own technology in 2018. Instead of an afterthought, supply chain managers will look at visibility from a proactive standpoint. They will develop new systems and processes to gain greater visibility, and this will require the hiring of data scientists as well. The discussion of hiring practices in 2018 is incomplete without touching on the skills gap, so supply chain managers must effectively transform hiring practices to include data scientists and compliance experts that will work together to drive overall compliance within an organisation.
New Devices and Mobile Systems Will Become Integral to Supply Chains
New smart devices are being released every day, from voice-controlled systems to tablets with faster processing capability, and the systems will become integral to supply chain management and operations in the coming year. As explained by Steve Banker of Forbes, smart devices are actually growing smarter, with more companies seeking to use advanced supply chain technologies such as artificial intelligence, mixed reality, machine learning, or augmented reality in existing systems and operations.
Automation within Advanced Supply Chain Technologies Will Increase
More supply chain entities, including third-party logistics providers (3PLs), manufacturers, transportation providers, reverse logistics service providers, and other business-to-business partners will increase focus on use of automated advanced supply chain technologies. Robotics will be the greatest aspect of supply chain functionality to benefit from automation in 2018. Implementing robots increases productivity up to 30%, and offsets labour shortages. Furthermore, the capabilities of robotics are advancing.
Today's robots continue to have a more human-like ability to grasp objects, enabling more precise motor movements and the ability to do things on a granular level. Furthermore, using robotic systems is no longer only for the super-advanced. They are easier to program and can be adapted to meet different needs. Throughout the remaining year, robotics will continue to replace repetitive movements within supply chains, and when paired with automated technologies, like drones, they will be key to reinventing standard shipping procedures.
Mass Adoption of the Cloud
While considering automation, it is important for supply chain managers to remember the amount of processing power necessary to manage automated technologies. Legacy systems and even systems that were new several years ago may not have the processing power necessary to handle the continuous stream of data going in and out of systems. Therefore, more manufacturers will begin adopting cloud-based technologies. More importantly, the speed of migration from analogue systems to cloud-based systems will increase exponentially, and more than 80% of supply chains are expected to have some portion reside within the cloud by 2020.
Retailers will also play a big role in the investment into cloud-based technologies as they look to improve prove omnichannel execution. Point-of-sale systems, as well as facilities management systems and inventory management, will become unified within the cloud, which will enable faster replenishment and decrease supply chain costs. In turn, this translates into lower price points for consumers and increased company growth.