The Supply Chain Solutions Center: The "Netflix" of supply chain sustainability solutions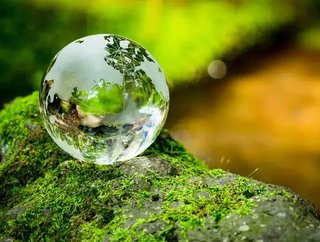 The Environmental Defense Fundhas launched a crowdsourced web platform, dubbed the "Netflix" of sustainability solutions, that will look to support...
The Environmental Defense Fund has launched a crowdsourced web platform, dubbed the "Netflix" of sustainability solutions, that will look to support sustainability professionals in their bid to meet increasing demands to reduce corporate climate and chemical footprints across global supply chains.
The Supply Chain Solutions Center has been developed in collaboration with more than 10 global organisations and will help "mitigate the environmental impacts of supply chains."
Through a searchable database, professionals can access case studies, templates for building sustainability plans and open up greater opportunities to connect with NGO experts. The centre will support global supply chains across six key areas: agriculture, energy, chemicals, waste, forests and freight.
"Our goal is to make finding sustainability solutions as easy as finding a movie on Netflix or a song on Spotify," said Elizabeth Sturcken, managing director of EDF+Business. "Global supply chains can be massive and opaque, but when every node of the chain has a lighter footprint, the economic and environmental rewards are huge."
SEE ALSO:
All resources within the centre will be regularly updated and will feature beginner, intermediate and advanced guides, case studies from companies such as Smithfield Foods and IKEA, as well as model corporate chemical policies that retailers, grocers of brands can implement to foster the use of safer chemicals, improve supply chain transparency, cultivate informed consumers and embed safer product design.
Professionals can also access an online assessment to evaluate their sustainability efforts and determine what resources will be best for their future efforts. The interface will allow them to create tailored profiles which will consistently suggest relevant content from verified contributors including Conservation International, CDP, BSR, the Sustainable Packaging Coalition, The Sustainability Consortium, ReFED, Field to Market: The Alliance for Sustainable Agriculture, Sustainable Purchasing Leadership Council, Further with Food, Shelton Group and GreenBiz.