Supply chain round-up: this week's hottest content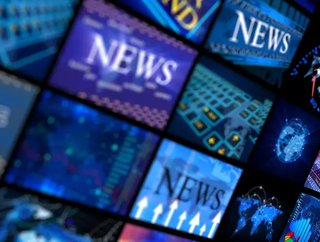 China's busiest port hit by Covid lockdown, tornados batter US supply chain and millions set for Xmas misery as supply chain woes roll on
Reports emerging from China say Covid lockdowns in the economically vital Zhejiang province have resulted in multiple factory closures, and that restrictions have been placed on trucking. Zhejiang contains the Port of Ningbo-Zhoushan, the busiest in the world in terms of cargo tonnage. 
The latest extreme weather in the US - with tornados cutting a 200-mile swathe of death and destruction through the south-east of the country - puts the country's overstretched supply chains under even greater stress. An estimated 109 people are said to have perished in the storms, and a number of these deaths took place in the heart of the supply chain.
Goods worth a staggering US $65bn are "locked up" in the global supply chain, with millions of Christmas gifts unlikely to ship in time, according to a UK think tank report. The report, from the Centre for Economics and Business Research, said clothes, toys and electronic devices were among items at risk of not arriving in time for Christmas.  
There is a growing disconnect between supply chain employers, their employees and also the labour market, says McKinsey. Businesses that fail to bridge this divide will suffer, it warns.
India-based Rebel Foods has appointed former Amazon India supply chain chief, Prakesh Dutta, as global COO. PwC in Australia has appointed  Linda Venables as its first ever chief supply chain officer. 
Maersk has signed an international freight supply chain management partnership with consumer goods giant Unilever, effective from 2022.
Blockchain tech is already easing concerns about carbon in the supply chain, says pioneering global resources company BHP.  
Investors and analysts are more focused than ever on companies' Scope 3 emissions, with execs being asked more questions about this at earnings calls than anything else, new research shows.