Supply chain, procurement logistics & tech news roundup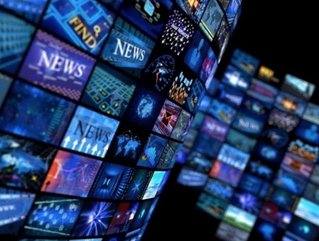 Biden appoints new supply chain risk cyber chief; Blockchain strengthening supply chain links; Factory fire is top cause of disruption in 2022 - Resilinc
Earthquake tech inspired Partsch to invent supply chain management in 1970s
In the late 1970s, physicist Dr Wolfgang Partsch - the father of supply chain management - used science as the basis for his revolutionary concept of SCM.
Blockchain strengthening links in supply chain
Though use of blockchain solutions in supply chain is still relatively low, Tech Mahindra is among pioneers driving its adoption.
Logistics news roundup: Etihad Cargo, OneRail, last mile
Etihad Cargo grows China routes; US last-mile logistics giant OneRail makes key appointment; Complex logistics challenges in ROI & NI again in spotlight.
Factory fire top supply chain disruption in 2022 - Resilinc
Supply chain mapping and risk monitoring company Resilinc has released a report revealing the top drivers of supply chain disruptions in 2022, with the data revealing that disruptions was up 32% year-on-year.
Supply chain shocks dampening investment, says Capgemini
Ongoing supply chain problems are stymying corporate investment levels, a new report by the Capgemini Research Institute shows.
Biden appoints new supply chain risk cyber chief
The US Government's Cybersecurity and Infrastructure Security Agency (CISA) is building out a new supply chain risk management office to help agencies, industry and other partners to act on the raft of new cybersecurity regulations, guidance and policies.
Logistics innovation 'hampered by C-suite, cash & staffing'
The logistics sector is being hampered by management problems, under-investment and staffing issues, a new study finds.
Cold chain logistics 'flying blind' - Tive & FreightWaves
Cold chain logistics is a $700 billion market and yet many shippers still lack control of cold chain shipments, a new report says.