Supply chain - predictions for 2018 trends
By Greg Kefer, VP of marketing, Infor GT Nexus Commerce Network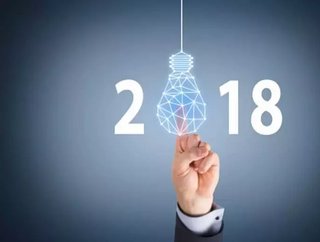 When Elon Musk recently announced that Tesla would start building electric semi-trucks that would have 500-mile range and come with a version of Tesla...
When Elon Musk recently announced that Tesla would start building electric semi-trucks that would have 500-mile range and come with a version of Tesla's Autopilot driving aid, the world realized it wasn't a matter of if, but when these new trucks would be hitting the highways. After all, this is the same guy who said he was sick of sitting in traffic and launched the Boring Company, which is now tunneling beneath the gridlocked freeways of Los Angeles. And let's not forget Musk's SpaceX, the Hyperloop and Tesla – all radically different companies predicated on technology innovation, creativity, disruption and long term commercial viability.
The pace of innovation is picking up steam at an exponential rate. With advanced hardware, software and connectivity becoming accessible and cost effective on a global scale, we're experiencing an innovation shift from desiring "better gadgets" to discovering entire new business categories built around technology. The implications for consumers is exhilarating and at times terrifying. The implications for businesses is terrifying and at times exhilarating.
Technology has become fully embedded in supply chain management – just go to any supply chain conference and you will find agendas dominated by tech talk.  Robots, self-driving vehicles, electric trucks, blockchain, the Internet of Things (IoT), and new mobile-enabled categories are all poised to explode onto the scene in one form or another. It's hard to predict what's real and what will fade away, but expect 2018 to become a year of heavy innovation for supply chain leaders, even if it's experimental. But…
The Blockchain hype machine will continue spin. The technology has promise, but is still years away from any kind of mass adoption in the supply chain arena. New use cases will get published, CIOs will get excited, and some companies will engage with their IT vendors on projects to prove out where block chain can benefit the supply chain. In 2018, we should see a few viable blockchain concepts emerge because many existing companies and new startups will be trying.
The explosion of new devices and mobile capabilities will become more engrained in supply chains. Look no further than what's happening with home appliances where new refrigerators and thermostats now come with internet connections and mobile apps. Whether it's a new factory line machine, or a new truck, or a new DC, or yard gate, the supply chain is not immune. New machines are already transmitting granular status and performance information to the central control tower systems that companies use to monitor their supply chains. This will not help the big data challenge facing IT departments, but more information, delivered in real-time, will ultimately solve more problems than it creates.
SEE ALSO:
Sharing economy solutions will begin disrupting logistics services. Uber and Airbnb proved that a well-designed mobile app has immense potential. We are now seeing Uber and others set up driver networks to deliver packages to consumers by using their personal vehicles. This trend will continue in 2018 and expect to see personal vans and even trucks begin to take on even heavier loads. Advanced mobile apps and off the shelf sensors will be able to provide better visibility and control than most shippers get today.
Supply chain visibility will become its own technology category covered by analysts. For the past two decades, visibility has been covered as part of other supply chain tech categories – ERP, TMS, WMS, GTM, SCP, S&OP, SCE – lots of acronyms. Gartner has been writing about Supply Chain Visibility (SCV) for the past few years as a "framework" which means SCV is inching towards a defined tech technology category. Companies are issuing RFPs for the capability and mature implementations are demonstrating significant ROI. Could we even see a Gartner Magic Quadrant for SCV in 2018?
The Amazon effect will impact supply chains beyond retail. Amazon's investment in supply chain technology and services has been well documented over the past few years. The performance bar is getting higher with every announcement Amazon makes about how they are getting better and faster delivering orders. Same day delivery is no longer a wish, it's for real. The consumer goods, automotive, industrial manufacturing and high tech industries are not immune to this phenomenon, and CEOs are challenging their operational leads to innovate like Amazon. Status quo is no longer good enough.
Innovation is the key theme here. If companies don't embrace change now, they could find themselves disrupted into bankruptcy. In some respects, supply chain excellence can protect established market leaders from highly innovative upstarts because the art of making and shipping products around the world still requires a degree of "old world" processes that are not going away. But companies would be wise to invest in the concepts above (and others) so they build a level of innovation DNA to adapt with the changing times.
And who knows, once Tesla's trucks hit the roads we'll be predicting how to run an interplanetary supply chain between Earth and Mars. It should be fun to watch.