Supply chain market value to surge past $13 billion by end of 2017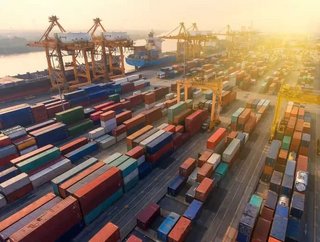 The value of the supply chain market is set to surge past $13 billion this year, up by 11% compared with 2016, according to a new study. It is also on...
The value of the supply chain market is set to surge past $13 billion this year, up by 11% compared with 2016, according to a new study.
It is also on pace to exceed $19 billion by 2021, as software as a service (SaaS) enables new revenue opportunities, figures from Gartner have revealed.
"Digitalisation is increasing demand for agility and forcing new business models, which is boosting spending in the supply chain market," said Chad Eschinger, managing vice president at Gartner.
Gartner found that providers are already differentiating themselves from competitors and driving revenue growth by incorporating new digital business technologies.
These include offerings such as mobile, machine learning, in-memory technologies, multi-enterprise visibility and the Internet of Things (IoT).
Eschinger added that to remain competitive in this environment, end-user organizations are seeking to discover and exploit value in the huge amounts of data generated throughout an ever-extending network of businesses and connections that make up a modern supply chain.
Moreover, the move to SaaS delivery shifts costs from capital expenditure to operational expenditure, which makes investment in supply chain technology more attractive to small and midsize businesses, as well as organisations in emerging markets.
The SCM market forecast is made up of three categories: supply chain planning (SCP), supply chain execution (SCE) and procurement. Adoption and associated revenue for SaaS are moving through the market at different rates, with procurement leading the move to cloud, and SCP trailing.
Overall, SaaS revenue growth is driven by a combination of factors: vendors moving to cloud-first or cloud-only deployment models, and end-user organisations becoming more comfortable with issues such as cloud security and appreciating the capabilities and innovation of leading-edge SaaS solutions.
By 2021, SaaS deployments are forecast to account for more than 35 per cent of total SCM spending
Sales of on-premises licenses will decline to less than 20 per cent of total spending. Hybrid SCM environments with coexisting cloud and on-premises applications are becoming more commonplace, with information hubs and supplier networks dominating the move to cloud.
"To help support next-generation supply chains and real-time business requirements, we expect consolidation of existing solutions into broader, multidomain suites, but also a continued stream of new point solutions that will support innovation, address specific needs and offer new value," said Eschinger.
"The growing impact of digital commerce will drive greater investment in supply chain analytics, and the lure of faster decision making and eradicating inefficiencies will drive investment in smart machines and IoT and the associated SCM software."