Supply chain, logistics, procurement & tech news digest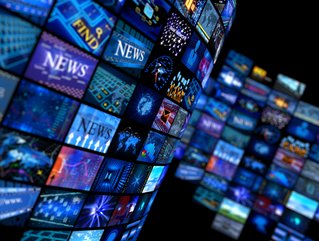 Keith Oliver - the man who gave us 'supply chain management'; UK Uyghur forced labour case has supply chain in spotlight; Top 10: cybersecurity firms
Keith Oliver - the man who gave us 'supply chain management'
It was British logistician and business consultant Keith Oliver who, in an interview with the FT in 1984, first mentioned the phrase 'supply chain'.
UK Uyghur forced labour case has supply chain in spotlight
Case brought by World Uyghur Congress in London's High Court is the first of a wave of Europe-wide lawsuits aimed at blocking imports from Xinjiang.
Digital decision making changing face of supply chain
Working conditions and customs have changed more in the past two years than in the previous 20 put together, with hybrid and remote working becoming a permanent feature across most sectors.
Top 10: supply chain cybersecurity companies 2022
Supply chains are targeted by cybercriminals for 'back door' attacks on global brands. Here are 10 leading cybersecurity companies keeping businesses safe.
Supply chain circular economy 'still distant goal', says SAP
Stephen Jamieson, Global Head of Circular Economy Solutions at SAP, urges businesses to embed sustainability in operations from design phase.
3PLs & 4PLs can drive supply chain transformation - Naughton
In a world of increasing risk and uncertainty, 3PLs are key to organisations, say Ashley Naughton, Logistics Group Director with McLaren Automotive.
Supplier ecosystems can offset effects of inflation - CGI
Supply ecosystems – network of suppliers, plants and transport firms – are the future for those seeking resilience, says Helena Jochberger of CGI.