Supply chain, logistics, procurement news round-up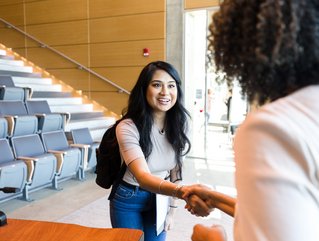 Microsoft & McKinsey back AI to solve supply problems, 3D printing revolution nigh, says author Unkovic, while AWS & Deloitte make key appointments
Microsoft leveraging AI firms' know-how for supply chain agility, while SMEs collaborate on haulage, sea freight, to ease global logistic woes.
Noted US supply chain lawyer and author, Dennis Unkovic says 3D printing will permanently change the global supply chain as we know it.
Amazon Web Services appoints supply, transportation and logistics expert as Deloitte strengthens its Oracle Supply Chain Transformation team
Supply chains cause 75% of carbon emissions, and McKinsey reports it's hardest for mining sector to combat this. But mining giant BHP has found a way.
Andy Hancock is Global Vice VP Centre of Excellence, SAP Digital Supply Chain. He has a degree in aeronautical engineering and is an old-school computing fanatic from the 1980s, and explains how these early passions have provided the perfect foundation for his role at SAP.
Cargo pods; future-proofing transport; Pakistan's trucking venture; zero-carbon shipping; cyber attacks and more news in global supply chain logistics.
A timeline of advanced technology in the modern supply chain, including AI, IoT, Blockchain, robotics, drones and big data.
The digital transformation of India's public sector procurement has increased order values by more than 50% in the past financial year, the Indian government has revealed.