Supply chain inefficiency, overlaps and high costs: DHL's "White Paper" reveals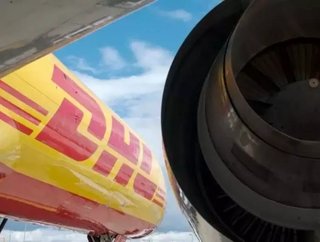 DHL Supply Chain, the worlds leading logistics provider, today launched its latest white paper highlighting that a third of companies are operating more...
DHL Supply Chain, the world's leading logistics provider, today launched its latest white paper highlighting that a third of companies are operating more than 10 supply chains - leading to high costs, waste and reduced agility. The trend is a result of years of prolonged growth, M&A activity and globalization which have transformed business operations but left supply chains in a complex underdeveloped web.
 "The Plug-and-Play supply chain: Beyond efficiency to growth" is a white paper by Lisa Harrington, President of the lharrington group LLC that was commissioned by DHL to identify a path forward for businesses that want to streamline supply chain operations and deliver growth. The white paper argues that the solution lies in the Plug and Play approach that standardizes 70-80% of supply chain operations at the core of a business. The balance then consists of tailored solutions to meet a segments' specific market needs.
 The white paper details how, unlike the segmentation of the past, next-generation segmentation is informed by data-driven analysis of customer and product profitability, market and geography requirements, and service parameters. These collectively enable smart segmentation, resulting in a standardized, yet custom, solution. This delivers cost-efficiencies and a tailored customer service which helps drive growth and profitability.
 Lisa Harrington, President, lharrington group LLC, said, "This white paper documents how years of neglect have created exceedingly complex and far-flung supply chains, which is costly for businesses and is standing in the way of greater profitability. With a third of businesses operating more than 10 supply chains, it's no wonder that nearly 70% of our survey respondents said they were now actively looking into standardization solutions to reduce cost, inject agility and streamline operations. However, only 16% of businesses believe their standardization efforts are well under way or complete. This suggests a lack of strategic direction as to what the end result should look like."
 In achieving the Plug and Play supply chain, the white paper documents the leading role played by third-party logistics providers who are on the front line of the move towards supply chain standardization.
 Gary Keatings, Vice President Solutions Design, DHL Supply Chain, said, "There is clearly a fundamental shift taking place with the majority of companies looking seriously at supply chain standardization as a way to achieve growth and drive profitability. As strategic partners to businesses that have embarked on this journey, we've developed a considerable knowledge-base on best practice in this area that is reducing the costs of future implementations and making them faster to achieve.
"Our database and library of best practice means profiles of new supply chains can be matched in percentage terms against existing, operational Plug and Play supply chains. This means if a new customer has a 70% match in terms of the qualities of a best practice example, we can work with them to develop the solutions that will complete the remaining 30%. This approach has reduced start-up implementation lead time and cost by up to 70%."
"Plug and Play" white paper here: www.dhl.com/plugandplay-growth.
Supply Chain Digital's November issue is now live. 
Follow @SupplyChainD on Twitter.
Supply Chain Digital is also on Facebook.