Supply chain improvements could save US hospitals $9.9mn, says new study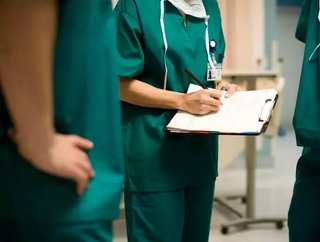 Hospitals in the US could reduce annual supply expenses by approximately $23bn in aggregate through improvements in supply chain operations, processes...
Hospitals in the US could reduce annual supply expenses by approximately $23bn in aggregate through improvements in supply chain operations, processes, and product use, according to a Navigant analysis of more than 2,300 hospitals.
The figures represent a 17.8% average total supply expense reduction opportunity or up to $9.9mn a year per hospital – an amount equivalent to the annual salaries of 150 registered nurses, or the cost of 4,000 cardiac defibrillators or five Da Vinci robots.
The analysis also shows lower supply spending does not have to reduce quality, as hospital-acquired condition and value-based purchasing scores are slightly better at top-performing supply chain facilities.
Moreover, the chance to realise savings may exist for all types of hospitals, with opportunities relatively equal across such characteristics as size, regional location, and whether the facility is urban or rural, for-profit or not-for-profit, or system-based or standalone
"The pressure on hospitals and health systems to reduce costs and maintain quality will only intensify, no matter the outcome of healthcare reform," said Christine Torres, System VP of supply chain management for Philadelphia-based Main Line Health.
"The supply chain represents close to a third of the average hospital's overall operating expense, and it's predicted to surpass labour as a hospital's greatest expense by 2020. Opportunities exist for all organisations, even top performers, to improve supply chain efficiencies while continuing to offer the highest levels of care to the communities we serve."
SEE ALSO:
The study found that the top 24% of 2,331 U.S. hospitals analysed spent $23bn less a year than other facilities on supply chain products and related operations, processes, and procedures.
Navigant said savings could be achieved if the remaining 76% of hospitals perform at the level of top performers for supply chain budget efficiency.
Top performers consistently leverage evidence-based protocols and data analytics to reduce variation in pricing, product use, and clinical outcomes. This information better equips supply departments to:
Reduce the number of suppliers and contracts for like items, particularly with products needed for routine procedures.
Optimise the type and frequency of products used based on specific patient circumstances and cases.
Engage physicians to standardize use of implantable devices proven to produce clinically equivalent outcomes at a lower cost.
Automate requisitions, purchase orders, invoices, and other manual supply chain processes that can lead to documentation errors.
"It's clear that some hospitals have the appropriate strategies and processes in place to efficiently manage supply chain budgets while maintaining high-quality outcomes," said Rob Austin, Associate Director at Navigant.
"For example, we have found, somewhat counterintuitively, that the highest-performing providers are simultaneously able to decrease cost and improve quality, in part by reducing clinical variation. Lower-performing supply chain departments need to leverage these types of proven best practices to drive care delivery improvements."
Benchmarking data is also essential, but providers must look outside their organisation to obtain a true snapshot of performance.
"In-hospital benchmarks and year-over-year improvement goals are valuable in monitoring internal supply chain performance, but these measures don't reveal an organization's true improvement potential," said Paul Weintraub, director at Navigant. "To accurately uncover efficiency opportunities, providers must look beyond their facility's four walls and leverage industry-wide benchmarking data that compares their supply performance against that of their peers."