Supply chain expert Martichenko also lean operations guru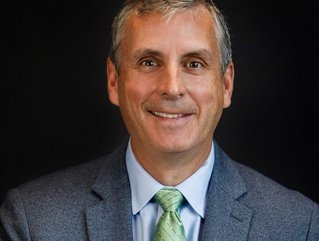 Robert Martichenko, Founder & CEO, LeanCor Supply Chain Group
Robert Martichenko, founder of LeanCor Supply Chain Group, is a value chain business leader who has become a world leader in lean-operation strategies
Robert Martichenko is a business leader, author, speaker, educator, and strategic advisor who was founder of the LeanCor Supply Chain Group, spending 15 years as its CEO.
Martichenko has spent 25 years learning and implementing lean operational excellence, with a focus on end-to-end supply chain management across a wide array of industries.
LeanCor was acquired by Uber Freight in 2020, triggering Martichenko to transition to advisory work early in 2022.
These days, his mission is to embrace the role of the "Human CEO".
He defines this as being someone "who believes that respect, empathy, relationships, education, courage, and critical thinking matter to remain both relevant and competitive".
Martichenko aiming to improve workplace dynamics
To this end, he created TrailPaths, an online venture to promote workforce development and "promote advances in workplace dynamics".
Martichenko says of TrailPaths: "Technology, the pandemic and disruptive business models are fundamentally changing the nature of work as well as the relationships between people and the work we perform."
North America, he says, "is struggling with workforce issues relative to workforce engagement at many levels". He adds that the key issues "are with all the people that actually get stuff done – the people that add true value and are a critical part of the team".
"Yet, do organisations even see these people as an important part of the team? Blue Collar workers? Front line workers? Now, the tables have turned and such people have decided to take things into their own hands – and we've learned that this isn't simply an issue of compensation. This is about people not being part of a meaningful work environment."
People 'need to see meaning in what they do'
Martichenko says people "need to see meaning in what they do and who they do it for", and that this goes to the heart of what TrailPaths is about. "It's a community that wants to help develop these meaningful environments," he explains.
In this way, Martichenko's thought leadership has seen his influence spread beyond the sphere of supply chain.
As a professional speaker, he addresses topics as diverse as: building cultures of continuous improvement; the power of narrative leadership; discovering hidden profit; and making work meaningful.
Martichenko also volunteers on multiple advisory boards and educational institutions, including the American Logistics Aid Network and the Association for Manufacturing Excellence.
He has also received many prominent industry awards, most notably the Distinguished Service Award by the Council of Supply Chain Management Professionals – the highest recognition available for supply chain professionals.
Martichenko an accomplished business author
Writing is another of Martichenko's accomplishments. He is the author of several business books, most recently of Discovering Hidden Profit, which he says is for CEOs and executives "who are dealing with continuous industry disruption and increased complexity".
He adds: "It offers an actionable methodology to extract hidden profit by removing organisational masks while connecting people and business processes in order to maximise customer value at the lowest possible total cost".
His other books include Everything I Know About Lean I Learned in First Grade, written to educate the entire organisation on the fundamentals of lean thinking, and in which he shows how to identify and eliminate waste.