Supply about networks, not chains, says Accenture analyst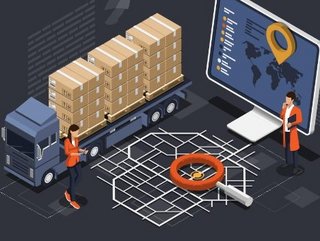 Accenture's Maria Rey-Marston says 'Demand Response Networks' are fast-replacing old-style linear supply chains, as omnichannel gains ever more traction
When British logistician Keith Oliver coined the term 'supply chain' back in the 1980s the world was unconnected in ways younger people today might struggle to believe.
PCs were yet to be mass-produced, and those who owned one tended to be male teenage coders who spent way too much time in their bedrooms. There was no internet of course. The closest most people got to virtually connecting to strangers was when they got a crossed line on their finger-dial analogue phone, and could hear strange conversations in the ether.
So when Oliver mentioned supply 'chains' people were genuinely astonished, because very little about daily life suggested the world might be an interconnected place.
Now, 40 years on, Oliver's definition of how supply works is itself in danger of becoming a museum piece, as the world moved away from the linear connections of the past 40 years to a network of ever-shifting inter-connected nodes. There is nothing even remotely chain-like about it.
Supply less linear, more network-like
"The challenge is to move from the concept of a linear chain to the dynamic configuration of a network of companies and locations," explains Maria Rey-Marston, Global Supply Chain Innovation at Accenture.
Rey-Marston might even be in the frame to don Oliver's crown, as the person responsible for coining the phrase to describe the next 40 years of supply: the Demand Response Network.
"What we're seeing is a network of companies and points for delivery," Rey-Marston explains. "This network comprises smart suppliers, plants, and transportation companies, as well as intelligent locations for placing products."
The goal of DRNs, she says, is to respond to omnichannel demand that can arise at any moment, with any kind of request. Omnichannel describes the multiple methods of shopping that are available to consumers, such as online, in a physical shop, or by phone. Most usually omnichannel is associated with retail and consumer goods, but Rey-Marston says this is a misnomer.
"DRNs are required in plenty of areas outside of retail," she says." You need it in oil and gas, for example. People in oil fields and on drilling platforms require services, so that's your demand, right there."
Covid changed supply forever - Accenture
She says DRNs were tempered by the heat brought about by the pandemic: "There was so much disruption to both supply and demand, which we've not had before in modern times. This prompted companies to start bringing sources of supply closer to the points of consumption, and manage demand at those points so that it matches available inventory.
This, she says, means that inventory availability has become a powerful tool, because it's now capable of shaping demand.
She explains: "There's so much scarcity in some things that having a product available can make people decide to substitute things that in the past they would never have substituted, because they had both options, or many options, available."
It's a profoundly different approach to inventory management in chain-type supply.
"In a chain," she says, "the role of inventory is to close the gap between supply lead times and customer service lead times. If a company's demand is in central London but it's bringing goods in from Poland then the job of inventory is to close the gap between delivery and consumers' expectation that they'll get their product immediately".
Rey-Marston stresses that in a DRN, companies must be disciplined about harnessing demand signals from the market.
"They must align in closer and better ways with their sales and marketing functions. Supply can no longer operate in isolation if it wants to respond to demand. They must connect with the elements of the network that are able to support demand response."
Just-in-time or just-in-case inventory?
So where does all of this leave the two main approaches to inventory management - Just In Time (JIT) and Just In Case (JIC)? How do these fit into the DRN model? Do they fit in at all?
Under JIT, a business makes only what it needs, draining and replenishing inventory as required. Apple CEO Tim Cook turned Apple into a global beast using the JIT model.
With JIC, companies keep large inventories on hand, to minimise the likelihood a product will go out of stock.
Jörg Schafer, EY Global Retail Supply Chain Leader, feels inventory models are determined more by sector, than whether supply is chain- or network-driven.
"In an industry like retail or consumer, where people have immediate demands, either a company has a product or it doesn't," he says." There's just no way you can have a perfect just-in-time infrastructure."
He adds: "Obviously, to optimise cost structures you'll strive not to have too much inventory in your network. If you're good at demand forecasting you can get as close as possible to just-in-time, but it's not the same thing."
Auto sector 'perfect for just-in-time' - EY
A much better fit for JIT is the automotive sector, says Schafer.
"If you order a car, they give you a date when you'll get it and then they organise supply around that," he says. "The sourcing of parts, warehousing, everything. It's an almost perfect just-in-time industry."
It's 'make to order', rather than 'just in time'
As for Rey-Marston, she feels that rather than talking about 'just-in-time' and 'just-in-case' it's more meaningful to talk in terms of make-to-stock and make-to-order.
"If I'm a make-to-stock company I build my own inventory of things. But within this model you have companies that hold on to inventory.
Staying with Schafer's example of the automotive industry, she says that some auto-makers hold on to inventory "because the cost of holding a finished car is much higher than holding components" Others, though, won't.
"They say, 'I'm confident of selling these cars, so I'd rather not have an inventory of anything'. But both approaches are still make-to-stock."
Make-to-order is different, she says.
"Take Tesla," she says. "Tesla is a make-to-order company. They start collecting pre-orders even before making a product available to the public, They're capturing demand signals. With make-to-order your inventory policies on components have to be very different, because you have far more certainty that you'll get revenue from them."
The language of supply has changed a great deal in 40 years, but then so has the nature of supply itself.