Streamlining supplier management with cloud portals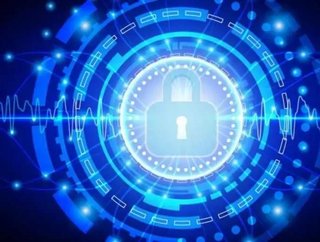 Supplier fraud is rising sharply and it may be affecting your supplier network. According to the 2015 Kroll Global Fraud Report, 17 percent of companies...
Supplier fraud is rising sharply and it may be affecting your supplier network.  According to the 2015 Kroll Global Fraud Report, 17 percent of companies experienced some type of vendor, supplier or procurement fraud in the past 12 months. Of the firms that were victims of procurement fraud, 49 percent felt highly or moderately vulnerable.
 
Between negotiations among multiple suppliers and integrating ERPs into a unified system, it becomes vital to leverage supplier relationships for supply chain resiliency. Multiple suppliers vying for control can lead to internal process breakdowns including delay and errors that impact orders, shipments and data transfer critical to manufacturing success. Often times, suppliers cause internal chaos by:
Requiring your company to develop a way for your ERP to communicate with their systems regarding orders and shipments;
Urging your company's IT staff to develop a way for their systems to communicate with your ERP regarding orders and shipments – commonly done via EDIs or APIs for large-volume suppliers;
Attempting to use your preferred portal system to manually log order and shipment data, with little or no training and in the task of doing something different for every customer, potentially causing errors and delays; or
Using outdated processes such as paper invoices, or communicating via phone, fax, and email – causing more labour for your company to transfer the data to your ERP
 
Effective supplier relationship management (SRM) is not a one-time operation. Companies must set realistic expectations and goals and continue to build trustworthy relationships within each team. To improve communication between multiple partnerships, companies can integrate web-based cloud portals into their technology portfolio to enable stronger collaboration and supplier management. From business cost reductions to higher quality products, cloud and web technologies have the ability to better streamline and manage a diverse supplier network. 
Companies can learn to manage vendor interactions and improve resiliency by implementing a strategic approach that begins by categorising suppliers to better serve their needs and end goals. There are four specific categories to highlight: strategic, tactical, operational, and commodity supplier types.
While strategic suppliers need to be monitored closely and internal and external business processes may need to be adjusted for smooth functioning, tactical suppliers have less overall impact on product delivery success. As a result, less management is required, but regular monitoring is still needed to ensure quality improvement. Operational suppliers can be managed less strictly than tactical suppliers, but local decision making may be needed. Following the operational group in priority are commodity suppliers. Commodity suppliers provide the lowest value to the organisation and may be easily replaced, but can be used to provide the same material or service interchangeably based on ability to deliver demand requirements. Identifying supplier types can help companies learn how to approach and work with diverse supplier groups.
Once foundational practices have been established, cloud portals can be utilised as an SRM tool in order to prepare companies for potential external chaos, such as environmental, economic or regulatory changes/disasters. Through data integration, cloud portals bring true supplier management control – and internal sanity – in the form of visibility and efficiency. Instead of straining to see what's coming around the corner, cloud portals bring proactive insight into supplier data, helping to accurately identify potential order fulfilment issues or pain points earlier on in the ordering process.
Today's advanced cloud-based technologies are becoming more cost-effective given SaaS subscription models that enable companies to charge a monthly fee based on the number of transactions the supply network performs. Ultimately, this all brings a streamlined supplier network to help management gain a stronger grip on its internal processes.
 
To maintain effective management, however, companies should consider a few cloud collaboration methods when working with diverse networks. For instance, for suppliers already using B2B integration to upload data to your ERP system, consider consolidating various formats of the supplier's B2B integration using a cloud portal, which can handle various B2B formats and transmit a single format file back to your ERP. When working with medium-volume suppliers, take advantage of packaged methods to batch transmission data into the web portal, and note that smaller-volume suppliers can quickly login to enter order and shipment data. Other ways to help manage suppliers may factor in KPI measurement, scorecards regulatory compliance and even negotiation methods to measure and maximise performance.
After setting SRM in place and adding cloud portal tool(s), companies will find continued success by building processes and leveraging relationships to make their SRM program a cornerstone of resilience. Companies should institute business practices that will maintain brand integrity and provide a competitive edge. Specifically, it may be useful to identify areas where competitors tend to cut corners to achieve short-term cost savings. In 2015, for example, Blue Bell Creameries suffered recalls, factory shutdowns and negative publicity in the wake of the discovery of listeria in its frozen dairy products. The lack of strict regulatory compliance with dairy/food inspection not only contaminated their products, but also presented an open opportunity for other frozen dairy vendors to benefit from sales by following Federal Food, Drug, and Cosmetic Act (FDCA) standards and compliance.
Before signing any supplier agreements, companies should also consider researching suppliers for potential risk. In other words, consider how your suppliers' practices could adversely affect the company's brand in ways that might not be detected by technology or internal practices. For example, there is a huge push to increase supplier audits in emerging economies, such as Asia and the Middle East due to concerns around child, slave and other unethical labour practices that have negatively impacted the brands of their American and European customers.
With the globalisation of supply chain operations, companies are sharing more data upstream and downstream, which requires a supportive supplier network. Selecting strategic suppliers that provide manufacturing locations with consistent global quality and reliable local service is a challenge for many, but collaboration within supply chain management can forge business relationships and secure a clear and competitive advantage for companies desiring to reach best in class status. Effective SRM can lead to better resource management by understanding supplier types and utilising a cloud portal tool to reduce costs and improve operational visibility.
Cloud portals are a cost-effective tool to improve SRM and take vendor relationships to higher – and more strategic levels.
 
Anil Kodali is Vice President of Services for TAKE Supply Chain 
Supply Chain Digital's July issue is now live. 
Follow @SupplyChainD and @MrNLon on Twitter.