Spinnaker receives Supply & Demand Chain Executive magazine 'Pros to Know' 2019 award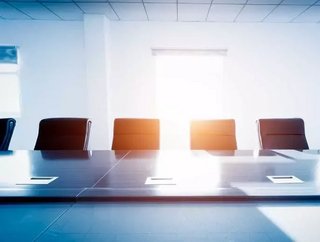 Spinnaker, a global supply chain consulting services company, announced today that its executives Joe Sacchetti, Rob Jensen and Thomas Howard, along wit...
Spinnaker, a global supply chain consulting services company, announced today that its executives Joe Sacchetti, Rob Jensen and Thomas Howard, along with their team, were honoured by Supply & Demand Chain Executive magazine as '2019 Pros to Know'. The Spinnaker team beat over 500 other potential winners of the award, including more than 200 individuals from software firms and service providers, consultancies or academia, and more than 40 Practitioner Pros.
The award, recognises supply chain executives, and manufacturing and non-manufacturing enterprises, that are leading initiatives to help prepare their companies' supply chains for the significant challenges of today's business climate.
Sacchetti heads up Spinnaker's Planning Systems Managed Services Support Team. With over 20 years of experience in the  supply chain design, development, implementation, and support space, he is known for delivering robust supply chain solutions, deep technical expertise, and a customer-oriented approach to service delivery.
Jensen leads Spinnaker's Supply Chain Data Governance service offering, specializing in in implementing strong supply chain practices focused around data governance and management processes to improve the quality and reliability of systems. He has over 30 years' experience in the field, working outside of Spinnaker with with leading software partners to improve their capabilities and participates and speaks at related industry forums.
Thomas Howard, Senior Operations Manager at Spinnaker's Memphis Reverse Logistics Operation, leads a team that recently achieved 17% volume YoY growth while maintaining prior year operating expenses and exceptional site safety performance. He and the Memphis team created an employee performance incentive program to further align employee behaviors and performances with site objectives and client initiatives. Thomas's team was able to reduce employee churn by over 30% in key process areas leading to overall enhanced employee engagement, higher inventory accuracy for over 90M in assets, and more enhanced training effectiveness.
SEE ALSO: 
"Having several Spinnaker consultants and Thomas's Reverse Logistics team in Memphis receive the Pros to Know awards this year really speaks to the customer service delivered and the caliber of experience and leadership skills that our Spinnaker team possess. Being named a Pro-to-Know recognizes the expertise they have developed and the value they help bring to our clients. We're proud to have them all on our team," said John Sharkey, Spinnaker's SVP of Consulting.
"Every year we receive more submissions from outstanding supply chain leaders. It's evidence of the growth in the supply chain profession as well as the importance of the profession within companies. Supply & Demand Chain Executive congratulates the 2019 Supply & Demand Chain Executive Pros to Know recipients. Our Pros to Know listing showcases the leaders and innovators shaping the profession and making substantial impact on their companies," says John Yuva, editor for Supply & Demand Chain Executive. "We commend this year's recipients for their achievements in supply chain and for paving the way for the next generation of exceptional supply chain leaders. This year's recipients embody the commitment to transformative supply chain tools and processes, earning these individuals a rightful place in this year's Pros to Know listing."