Smurfit Kappa: Leading the move towards sustainable packaging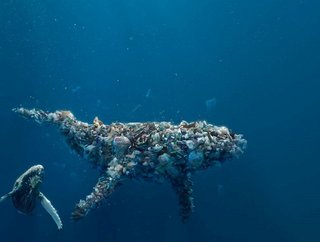 Smurfit Kappa is one of the leading providers of paper-based packaging solutions in the world, with approximately 46,000 employees in over 35...
Smurfit Kappa is one of the leading providers of paper-based packaging solutions in the world, with approximately 46,000 employees in over 350 production sites across 35 countries.
As pressure grows on global brands to become more sustainable, both from consumers and forthcoming legislation, paper-based packaging is becoming the obvious choice for many companies. Smurfit Kappa is working with its customers to help reduce packaging waste through development of innovative, sustainable packaging solutions. This is enhanced through the benefits of its integration with optimal paper design, logistics, timeliness of service, and its packaging plants sourcing most of their materials from Smurfit Kappa's own paper mills.  
As a result, Smurfit Kappa offers a wealth of experience in sustainable packaging and guarantees its customers will receive packaging that is 100% sustainable.
Arco Berkenbosch, Vice President of Innovation and Development at Smurfit Kappa, spoke to us to explain. "Smurfit Kappa was the first in the industry that made the promise to customers that all our packaging is made from sustainable sources; it's part of our service," he says. "We simply say, when dealing with Smurfit Kappa, you can tick the sustainability box."
As well as conscious efforts to reduce waste internally and introduce other companies around the globe to more sustainable practices, Smurfit Kappa has launched, and been involved in, several sustainability-focused initiatives around the world. 
Better Planet Packaging is an initiative introduced by Smurfit Kappa to create more sustainable packaging solutions for the future. The initiative seeks to reduce packaging waste and ultimately address the challenges of waste and litter ending up in oceans and landfills.
"We aim to facilitate broader, more meaningful discussions and action on how we can all be more sustainable in our design and use of packaging," says Berkenbosch. "As leaders in sustainable packaging, we have a responsibility to address this challenge. Better Planet Packaging will help create the sustainable packaging solutions of tomorrow."
For World Cleanup Day 2019, over 8,000 Smurfit Kappa employees joined with family and friends across 28 countries to collect 10,000 bags of litter and put the Better Planet Packaging initiative into practice. As a company, Smurfit Kappa is committed to making its local communities cleaner and more sustainable places to live both now and into the future.
"It is important to all of us that we live by our sustainability promise outside of work and have a positive impact on our local environments and communities. We are already looking forward to participating in the initiative in 2020," says Berkenbosch.
SEE ALSO:
As part of its Better Planet Packaging initiative, Smurfit Kappa North America has also become a Planet Partner sponsor of the Earthx2020 event in Texas that will bring together record numbers of concerned environmental citizens, educators, businesses, non-profit organisations and thought leaders to celebrate global sustainability. Smurfit Kappa shares much of the same vision as Earthx2020; promoting environmental awareness and impact through conscious business, collaboration and community-driven sustainable solutions. 
As the discussion on sustainable practices is pushed to the forefront, there has been a cultural shift in both corporate attitudes and public perception with heightened awareness of the consequences we could face should we choose to ignore the warning signs. However, the transition from 'business as usual' to a more sustainable model has its challenges, not just in the methodology of manufacturing but also the attitudes of retailers and producers. 
One of those areas is waste, and Smurfit Kappa encourages businesses to reconsider their perspective on it. Often, waste products can be fed into other aspects of a business to great effect. Smurfit Kappa's circular approach to manufacturing means that waste is an important material. Berkenbosch explains, "What makes our industry and our products a little bit special is that, when a consumer thinks about old paper, they call it waste; we call it valuable raw material. We always look at everything and think, is there any value in that? The main complication for business, is that they need to think circular, and many businesses cannot do that on their own because they need to consider the entire supply chain. To really make a difference they need to talk to their suppliers, producers, retailers, and governments. This is a nice concept on paper but very challenging in reality. There needs to be cooperation between all kinds of different stakeholders."  
The consideration of necessary resource use has also become a topic of discussion with retailers and consumers adjusting their attitudes towards the use of single-use plastic in everyday packaging. Recycling plastic is a significant step in our journey towards a sustainable future, but even recycling has its limitations and requires resources to carry out. The questions shift towards our use of single-use plastic and how we can cut it out of manufacturing completely.
"The fundamental problem on top of recycling is that we use plastic bottles for drinks. Those bottles have a reason to exist for maybe two years, and yet they will stay on our planet for 500 years. Most plastics used for packaging have a lifespan of 500 years, yet the product it contains has a much shorter lifespan. For example, fruit or vegetables that are wrapped in plastic. You have to recycle plastic many, many times over so the question is: how can we develop more sustainable packaging that can be recycled with the product when it comes to end of life? Is it really necessary to wrap plastic around a cucumber?" explains Berkenbosch.
Speaking of the future of sustainability and the kind of education required, Berkenbosch adds: "To make things move forward, we need to focus more on the long term. From the perspective of the packaging industry, reusing and recycling is great, but the fundamental problem is the lifetime the packaging has in comparison to the product. This needs to be considered."