Six logistics mobile apps that can help any business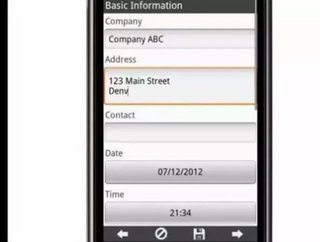 Written by Svetlana Guineva, a contributor to theBryant Surety Bondsblog Here are some basic logistics mobile apps that can help companies and private...
Written by Svetlana Guineva, a contributor to the Bryant Surety Bonds blog
Here are some basic logistics mobile apps that can help companies and private entrepreneurs better organize their business.
Road Trip – MPG, Mileage and Fuel Economy
Especially effective in tracking your fuel economy and costs, this app will even monitor and compare how much you spend on your vacations and trips. When it's time, it will remind you that your regular maintenance is due because it keeps a service and repair log. All key statistics such as cost per day, per mile and maximum distance per tank along with the interactive graphs are displayed on a single page, so the user gets oriented easily. The app is easy to sync between iPhone, iPod Touch and iPad.
Driver's Daily Log
As the name suggests, this mobile application keeps track of how many hours were put in, mileage, and delivery details. In fact, every little detail concerning the logistics of delivery can be accessed through this app. It is designed in a way that it customizes the form a delivery or freight driver needs to fill out organizing all the necessary information. This will make it easier for pre-inspection and post-inspection of the vehicle where the driver is required to sign off on the inspection of the entire truck. Driver's Daily Log is perfect for both private company fleets and freight companies.
Canvas Route Plan Form Mobile App
An ideal feature for drivers and dispatchers to be used with Motorola Solutions devices, including ES400 and ET1. The app consists of five basic screens: for the outline of the route plan; for route details; driver's personal details; his/her signature as well as other necessary signatures. A lot of information can be stored here such as vehicle registration, route plan specifics; destination and distance; travel and arrival time; name and signature of the manager in charge.
Vehicle Inspection Form w/ GPS Data Collection
In short, the app provides a form where all vehicle inspections and safety checks are registered. The main purpose is to ensure that the end-user returns the vehicle to its owner after a thorough examination and all the necessary repairs, if any. A drop-down menu with the options "repaired," "failed" or "passed" inspection is available to the end-user who can choose one of them, or just fill in the specifics. The app will store information about the vehicle and details about its owner; keep records of body integrity check, undercarriage check, brake and engine compartment check; pressure fuel, lighting and electric; inspection results. Signature capture is also available.
Product Delivery Confirmation
Yes, there is even an application for product delivery confirmation. Everyone in the transporting goods business can take advantage of the app. Most importantly, it can be customized to fit the requirements of any company. It registers the company details, package details and customer signature. It's quite easy to use.
About the author
Svetlana Guineva is a contributor to the Bryant Surety Bonds blog. She is a graduate of Metropolitan State University of Denver and is an expert in the field of surety bonds and licensing. She has written extensively about freight broker bonds.