Shell Lubricants cut electricity consumption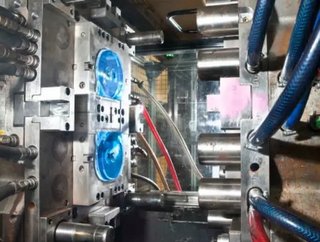 AGIFredenGmbH & Co. KG, a high-volumeinjection-mouldingcompany in Germany, is a subsidiary of AGIAmaray, a major packaging supplier to the media in...
AGI Freden GmbH & Co. KG, a high-volume injection-moulding company in Germany, is a subsidiary of AGI Amaray, a major packaging supplier to the media industry worldwide, and specialises in injection-moulded packaging solutions for DVDs and video games.
AGI Amaray has a truly innovative outlook, which is also reflected in the products it has brought to market. It is a company with a history of innovation in plastics technology: it pioneered the use of injection-moulded polypropylene to make video boxes and was creative in developing the DVD, BluRay and gaming packaging that is used around the world.
A major global survey by Shell Lubricants into the causes of operational problems in industrial hydraulic systems has revealed that most could have been avoided if the operator had selected the most appropriate type and grade of hydraulic fluid and then performed proper, ongoing fluid maintenance.
Shell's analysis found that 70 percent of all operational disruptions were due to the condition of the fluid or the fluid being unsuitable for the application; factors that are simple to resolve. Mechanical failures caused 10 percent of the failures and lack of knowledge contributed to another 10 percent.
Pushing units beyond their recommended operating speed, pressure or volume contributed to 5 percent of the problems, while the remaining 5 percent had miscellaneous causes, including excessive packing friction on hydraulic rams and chatter that prevented the oilways from being sufficiently lubricated.
"There is a keen and increasing worldwide focus on energy efficiency, but unlocking improvements is progressively more difficult at sites that are already highly energy efficient," comments Ahmet Guven, Product Application Specialist, Shell Lubricants. "That AGI Freden can achieve this by using a state-of-the-art fluid coupled with best-in-class maintenance practices substantiates the key finding of our global survey: that the importance of fluid selection and maintenance in hydraulic operations should never be underestimated."
"A hydraulic system may be perfect in terms of its design and construction, but if the hydraulic fluid is unsuitable or in poor condition, the operation of the equipment will be substandard – and, crucially, this can cause damage," explains Guven. "Selecting the proper fluid and then maintaining it in good condition are just as important to the smooth, efficient operation of a hydraulic system as the choice of the equipment itself."
Hydraulic fluid selection is a key activity for injection-moulding machines because they typically produce high volumes of products and operate continuously. Any production stoppage will, therefore, have a direct impact on a company's bottom line. Moreover, the machines are expensive (typically, hundreds of thousands of dollars each), so operators are well advised to ensure that they have selected the most appropriate hydraulic fluid. The cost of the fluid is just a fraction of the cost of the machine, so progressive operators understand that it would be false economy to consider the hydraulic fluid as a commodity item.
For AGI Freden, however, like other top performing companies, the importance of fluid selection extends beyond avoiding production problems: it is also key to unlocking performance improvements.
The company had been using a mid-range lubricant, Shell Tellus S2 M 462, for six years, when, in 2011, Shell introduced a new top-tier lubricant: Shell Tellus S4 ME. AGI Freden was keen to investigate the potential of the new product, despite not having had any technical issues with the previous one.
The company's high-speed injection moulding machines had run on the former fluid for in excess of some 48,000 hours (six years) without a fluid change.
Dieter Gottschalk is the General Manager at AGI Freden. He says, "We were obviously not unhappy with the previous product; six years is remarkable. But we have a culture of continuous improvement and we are always keen to identify opportunities that will help us to stay ahead. For instance, we are in constant contact with our suppliers and always investigating best-in-class technologies that may have the potential to improve our processes."
Udo Hoffman, Production Manager at AGI Freden, adds, "We were interested in the new oil because its energy-efficiency characteristics meant that it had the potential to help us reduce our electricity consumption. We had already undertaken energy-efficiency initiatives across the site, but, with energy costs skyrocketing, we were keen to do more."
The exceptional performance of the previous product meant that the decision to upgrade to the new and improved oil was not straightforward: the cost of the replacement fluid might cancel out any energy cost savings. Moreover, because AGI Freden was operating at the cutting edge of injection moulding it clearly understood its process and was already highly energy efficient; further improvements would be difficult to unlock.
In addition, demand for AGI Freden's products is extremely high: the company operates at maximum capacity 24 hours a day, seven days a week. Consequently, it was crucial that machine downtime was limited and that there were no subsequent production upsets.
Not only that, but management would not take resources away from its more immediate production requirements without a compelling business case.
But, after seeking the approval of the machines' manufacturers, AGI Freden became the first company in Europe to use Shell Tellus S4 ME hydraulic fluid. It adopted the new product in three of its Engel and Ferromatic injection-moulding machines. This was done on a trial basis to evaluate the energy-saving potential of the new fluid.
Gottschalk explains that Shell's involvement was a key factor in its decision to proceed with the trial. "We could not afford to fail; we had no time to repeat the exercise," he says. "But, we knew that if we worked with Shell, the exercise would be conducted with scientific and engineering rigour. In fact, everyone involved, from the Shell product specialists to the AGI Freden production experts, brought specific domain knowledge that was really valuable."
Real-world value delivery
The results of this carefully controlled test cycle were dramatic: in the machines using Shell Tellus S4 ME, electricity consumption fell by 4 percent. In addition, there are potential operational benefits; for instance, the fluid has a life up to four times longer than conventional hydraulic fluids in the Shell range and can prolong equipment life by enhancing hydraulic pump wear protection.