SCM software: enabling agility, visibility and resiliency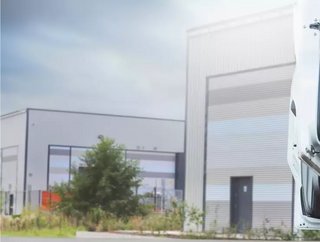 In this report, Richard Howells, VP at SAP Digital Supply Chain, along with other top commentators, explains the importance of SCM software...
Defining the importance of SCM software
As supply chains adjust to the uncertain new conditions imposed on them by the COVID-19 pandemic, supply chain management (SCM) software is starting to take on greater importance than ever before. A group of interconnected activities integrating suppliers, transporters, warehouses, customers and many more aspects of the process, SCM software has the capacity to reduce costs and improve visibility whilst sacrificing none of the service quality which companies' reputations depend on.
Supply Chain Digital spoke with Richard Howells, VP of Solution Management at SAP Digital Supply Chain, in order to gain insight into what SCM software comprises, which technologies enable it and why it is beneficial. SAP, whose digital solutions are listed as some of the best currently available, is dedicated to placing supply chains firmly in the realms of industry 4.0, fostering resilience despite volatile demand and supporting businesses as they adjust to the economic disruption. "Although supply chain management software can differ slightly in its precise offerings," explains Howells, "there are generally six basic principles that all programs include: design, planning, sourcing, manufacturing, delivery and service of a product." 
Design: Encompassing R&D and engineering, software can accelerate the development process and allow for continuous, yet sustainable, innovation.
Planning: This creates an encompassing viewpoint on demand, balances inventory and optimises forecasting.
Sourcing: Identifies appropriate suppliers and devises strong vendor relationships.
Manufacturing: Increases enterprise agility and works closely with partners, thus minimising waste.
Delivery: Optimises warehouse space, increases consistency of delivery quality and improves speed, efficiency and sustainability.
Service: Oversees customer requirements from start to finish, from raw material to final product and eventual delivery.
Thus, a complete product journey is formed. If these six aspects can be balanced from start to finish, SCM software will have attained its optimum goals: increasing growth and market share. Additionally, underpinning these software functions should be culturally-driven values such as transparency and continuous innovation. "SCM software should constantly be reinventing current methods based on real-time results to create more efficient solutions overall," adds Howells.
Why is SCM software essential to a well-functioning supply chain?
With the COVID-19 pandemic disrupting old supply chain paradigms and forcing companies to reassess their logistics networks, SCM software can be introduced to redress the balance, provide solutions during supply shortages and capacity constraints. Effective support of the six core principles builds an uninterrupted supply chain and promotes a customer-centric model of operation. However, if even one of these principles is out of balance, the result could ultimately end in dissatisfaction. "End-to-end business processes across all supply chain functions are especially crucial now, during a time where supply chains around the world are being disrupted due to spiked demand and factory shutdowns," says Howells. "While unprecedented events such as COVID-19 will almost always catch us off guard, it's important to ensure good visibility, agility and resilience across the supply chain in order to react in real-time to shifts in supply and demand."
Regarding this latter point, Nick Ford, VP of Product & Solution Marketing at software company Mendix, agrees and adds that SCM software brings an all-important 'modernising' effect to some supply chains. "COVID-19 has made it clear that outdated systems which can't communicate with each other lead to difficulties in quickly pivoting to altered endpoints, ultimately leading to untimely deliveries and dissatisfied customers," he says. "SCM software can help businesses streamline processes using intuitive algorithms and analytics to future-proof the major elements of supply chain management including integration, operations, purchasing and distribution." Mendix's low-code platform provides a development arena to democratise the creation of these digital solutions, getting new ideas into production quickly for fast impact. It also enables cost-effective collaborations between sourcing managers, procurement specialists, logistics operators and IT professionals.
What technology enables SCM?
According to Howells, SAP's software for SCM has been designed to help suppliers, manufacturers, business partners and retailers connect and manage supply chain processes in an effective, efficient and transparent manner. "Key features of SAP's SCM software are centred around ensuring businesses can survive and thrive in any environment," he explains. "We achieve this by anticipating and preparing for changes in demand, material availability, manufacturing capacity and human resources to continue fulfilling and exceeding customer needs and expectations." 
It is the introduction of smart tech, such as IoT, AI, ML and blockchain which has initiated supply chains progression to industry 4.0. Envisioned as a revolutionary combination of automated processes and self-improving computer algorithms, industry 4.0 has the potential to fundamentally alter the ways in which we work and live. By carefully embedding these values, such as SAP Digital Supply Chain's solutions, that SCM can reach next-gen effectiveness. "We are able to capture a digital thread throughout the product and asset life cycle, from design to decommission," continues Howells. "In fact, a recent SAP and Oxford Economics study of 1,000 supply chain executives revealed that many organisations are focused on applying intelligent technologies like automation, ML and AI to streamline processes, automate routine tasks and assist in the effectiveness of other technologies, such as augmented and virtual reality and drones." Ford adds: "Operational efficiency begins with digitising analogue processes, unifying incongruent legacy systems, and aggregating data - all of which can be done with low-code applications."
Consultancy insight: McKinsey & Co
In its article 'Digital transformation: Raising supply-chain performance to new levels ', McKinsey identifies SCM software and associated digital technologies as the driving forces which will lead to improved supply chains. "A supply-chain digital transformation, then, is about establishing a vision for how digital applications can improve service, cost, agility, and inventory levels and consistently implementing process and organisational changes that use these technologies to drive operational excellence," says the article.
Importantly, however, McKinsey notes that whether a supply chain is augmented by installing new software and system isn't wholly dependent on the tech itself, but rather how it is used cooperatively. Calling SCM a collaborative endeavour, the company further notes that "efforts to improve supply-chain performance should, therefore, involve changes to the ways that employees and teams share information, consider problems and opportunities, reach decisions, and carry out actions they agree on." Therefore, a company's vision should include: 
Improved decision making
Focus on automation
End-to-end customer engagement
Continuous innovation
Finding talent which will drive the change
Conclusion: how will SCM software benefit global supply chains?
"The pandemic has taught businesses that in order to quickly pivot and adapt, they require tooling that enables them to rapidly respond to unforeseen emergencies, or indeed opportunities, that arise within the supply chain," states Ford. Indeed, with a complex, interconnected network of suppliers, manufacturers, logistics providers and partners, coupled with the added complexities of COVID-19, the urgency of a reimagined supply chain has never been greater. SCM software can be the enabler for that transformation. "In a multi-tiered global supply chain, end-to-end visibility and collaboration are essential," concludes Howells. "Supply chain solutions that span company boundaries and enable collaboration both across departments and across companies are critical."